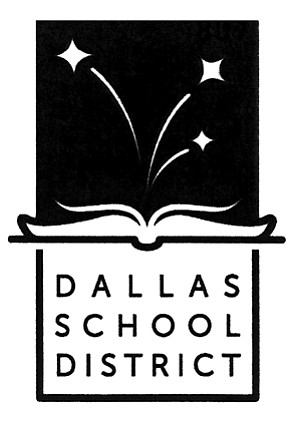 DALLAS — A contingent of parents and students spoke before the Dallas School Board concerned about the district's policy that allows a transgender male (female-to-male) student use the boys locker room and bathroom.
The majority of those who spoke before the crowd of approximately 70 people urged the district to change its policy.
"You have to realize that giving one person that comfort, giving that one person the ability to feel that they are accepted in that space ,can ostracize the rest of the students that have to use the same facilities and will cause them to feel they don't want to use those facilities," said Tony Sutton, a Dallas resident and parent of students in the district, voicing the same concerns of many who spoke.
"My daughter and two sons, they are concerned about this situation, and because of them I'm hear speaking right now," Sutton said.
Dallas resident Micky Garus, who received attention for previous comments on the the issue, urged people to attend Monday night's board meeting.
He encouraged them to speak out against the policy, posting his own statement to the "Micky Garus Dallas City Councilman" Facebook page Monday at 6 p.m., 30 minutes before meeting was scheduled to begin.
He did not attend, but his statement was read in part by someone else.
The reader was stopped because the statement included personal information about a student.
Students also expressed discomfort with the policy, voicing safety and privacy concerns. Some said they now feel afraid to use the locker rooms and bathrooms at the school.
"It would be very uncomfortable to have someone of the opposite sex to be in the locker room changing with me, and I'm a very confident person," said senior Angie Sletten.
Another student said if the policy remained, that students who are uncomfortable with using the same facilities should be accommodated.
Of the approximately 20 people who spoke, only two were supportive of the policy, including the student in question, Elliot Yoder.
He said he wanted to address the concerns of parents and students at the meeting.
"I see no way that I'm violating anybody's privacy," Yoder said. "When I'm in the boys' locker room, I never fully undress. I don't shower with them. I don't even look at any of them. ... I'm not in there to spy on your kids. I'm not in there for any other reason than to change in a place that is not completely separate from everybody else."
Yoder said having to change in a separate unisex facility, which he did before being allowed to use the boys' locker room, amounted to "a walk of shame."
"I could see that they were labeling me as 'other,'" he said. "I'm not an 'it' so why should I have to use a place that is 'the other' box?"
School officials said the policy, or how it is enforced, was not a board-level decision.
That was based on case law and advice from the district's lawyer, and legal and civil rights representatives of Oregon School Boards Association and the Oregon Department of Education.
The rights of transgender students are included in the district's nondiscrimination policy, which also prohibits discrimination or harassment against staff or students based on race, religion, sex, sexual orientation, and national or ethnic origin, in addition to others.
Legal guidance to the district regarding enforcement said that Title IX protects the rights of transgender students to use the facilities assigned to the gender they identify with. The district sent a letter to the parents of affected students explaining the policy.
Some at the meeting disagreed with that interpretation, including Sutton and Dallas resident Kris Golly.
"We are seeing school districts across the nation voting on agreements on this very issue," Golly said. "As we all know, Title IX was adopted to give equal access and part of that being to education. In this particular case, no one in the Dallas School District is being excluded from an education, even if they were to dress down in a bathroom of their physical sex. This still would not exclude them from participation in P.E. class."
Golly asked the district to consider a policy written by the Alliance Defending Freedom, a group advocating for religious freedom, and said the group would be willing to work with the district on its policy.
Superintendent Michelle Johnstone said the policy will remain, but she will discuss with the district's lawyers how to respond to concerns.