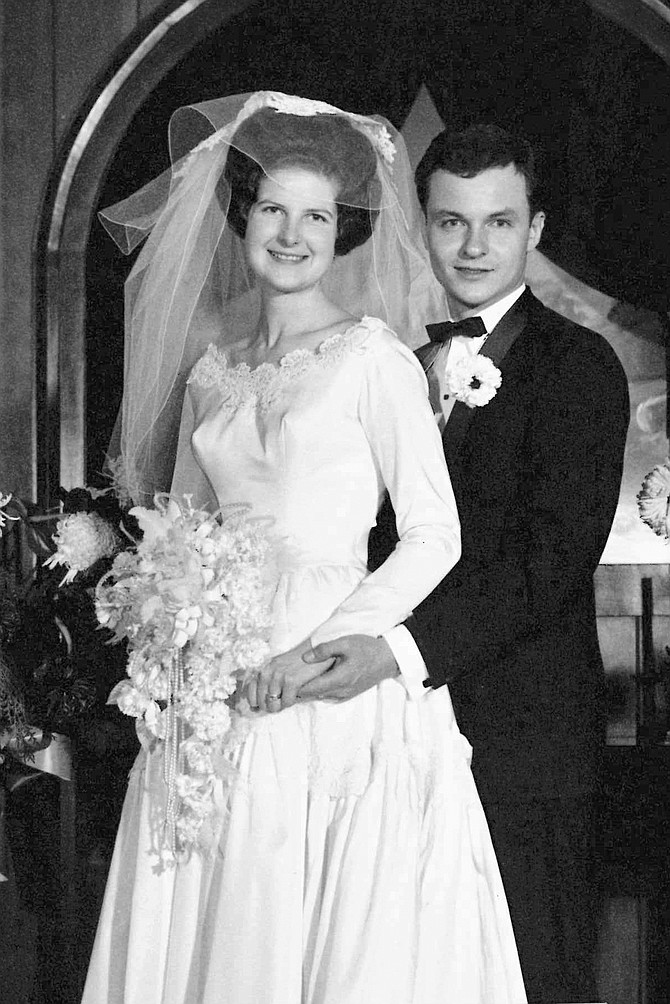 Thorpe - 50th
Royce and Mary Alice Thorpe of Dallas celebrated their 50th wedding anniversary on Dec. 18. Royce Thorpe and Mary Alice Hoffman were married Dec. 18, 1965, at the Dallas First Christian Church. Rev. Charles Knox performed the ceremony. The couple was attended by Mary Hartling and Donald Ludwig.

The couple has lived in Dayton, Ohio, for four years and Dallas the past 46 years.
Royce retired in 2010 from the Dallas School District as the maintenance supervisor. Mary Alice is semi-retired from Craven-Woods Insurance.
Royce and Mary Alice's favorite activities are hiking, biking, gardening and just spending time together. They are active in the Dallas First Christian Church and Royce volunteers for the Dallas Lions Club.
Their family includes Andrea Thorpe and Ross Artwohl of Louisville, Col., and Jason Thorpe and Heather Knape of San Francisco. The couple has two grandchildren.

More like this story