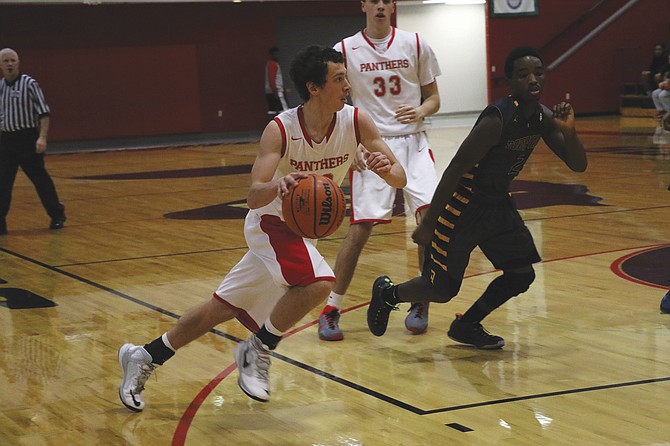 Lions club to serve free breakfast
The Central Lions Club will serve a free breakfast to all seniors and their families on Friday, New Year's Day, from 8:30 to 10:30 a.m. at the Monmouth Senior Center, 180 S. Warren St.
Explore proactive aging in Dallas
A positive aging series starts at 10 a.m. on Jan. 6 at the Dallas Senior Center, at the back of the Dallas Public Library, 950 Main St.
Explore proactive aging in this presentation and discussion series led by Sandy Larson and George Furniss, Presbyterian ministers who have led many senior group discussion and have extensive experience working with older adults. Drop-ins are welcome.
For more information: 503-623-8554.
Humane Society to offer pet specials

Start your pet's year off right by getting your male dog or cat fixed for $20 in January as part of the Willamette Humane Society's "Happy Neuter Year" campaign.
Unplanned litters create millions of pets with no place to call home. Willamette Humane Society and PetSmart Charities will provide $20 neuter surgeries for male dogs and cats at the humane society's spay and neuter clinic.
For more information or to schedule an appointment: whs4pets.org/clinic, or call 503-480-7729.
Master Gardener class begins Jan. 6
The Oregon State University Extension Service is now accepting applications for its Polk County Master Gardener program.
Applications are due Thursday. The classes will run on Wednesdays from Jan. 6 through March 16, from 9 a.m. to 4 p.m.
Cost is $100.
For more information: 503-623-8395, email alisha.
atha@oregonstate.edu, or online at extension.oregonstate.edu, look for the Master Gardening training link.
Flea market at Grange on Sunday
The Rickreall Grange Hall will host a flea market from 9 a.m. to 4 p.m. on Sunday. The market will include vendors and fresh-baked goods. The kitchen will serve breakfast and lunch, and the model railroad will have an open house.
For more information: 503-623-8298.
Learn to use your e-reader at library
The Independence Public Library will host a drop-in e-reader workshop from 6 to 8 p.m. on Tuesday.
If you got a new e-reader, library employees will help get you set up to work with the library's collection. Be sure to know your Adobe ID or Amazon login and bring your library card. To get a library card, bring picture ID to sign up.
Dallas Public Library is keeping a list of those interested for an e-reader workshop and will hold one when the list gets long enough. Monmouth Public Library workers can also assist in getting started borrowing books electronically.
Arts center to display paintings

The Ash Creek Arts Center presents: Garden Party: an exhibition of watercolor paintings by Zola Sherwood.
The display will be viewable from Jan. 6 through 31 at the Pink House Café, 242 D St., Independence.
A reception will be on Jan. 11 from 5 to 7 p.m. The public is invited.
Sherwood's work, often inspired by flowers from her garden, emphasizes exuberant colors and forms.
Christmas tree recycling Sunday
The Dallas Mat Club will hold its annual Christmas tree recycling day on Sunday.
Trees can be brought to LaCreole Middle School, located at 701 SE LaCreole Drive, between 10 a.m. and 3 p.m.
Rogue Farms hosts New Year's sale
Rogue Farms Hopyard will kick off its monthly garage sale on New Year's Eve day, Thursday, from 11 a.m. to 6 p.m. at the farm, 3590 Wigrich Road NW, Independence.
The sale includes discounts on all things Rogue including cases and kegs of Rogue ales, glassware and merchandise.
The sale continues Friday and Saturday, 11 a.m. to 7 p.m., and Sunday 11 a.m. to 6 p.m.
For more information: 503-838-9813 or kylew@rogue.com.