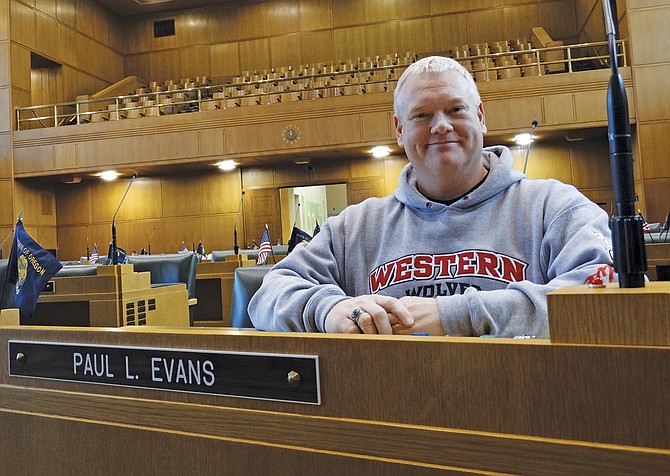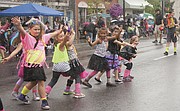 POLK COUNTY — It has been a busy year with some things getting completed and others just getting started.
Take a look back through the Itemizer-Observer's top stories of 2015.
January
Jan. 7: "Delirious Ducks; Football's championship game run gives locals 'Ducks Fever'" — Longtime Oregon Duck's fan and Polk County Commissioner was thrilled to travel to Arlington, Texas, to watch the football team compete in the inaugural College Football Playoff National Championship Game. The Ducks lost the game to Ohio State.
January notables:
Jan. 14: "Rookie representative" — Polk County elected two new representatives to the state Legislature: Paul Evans and Mike Nearman.
Jan. 28: "Death raises questions" — a young man dies when medics cannot safely reach him because of an undermanned sheriff's department.
February
Feb. 4: "10 important questions regarding the county public safety levy" — When Polk County Commissioners agreed to put a public safety levy on the ballot in May, reporter Jolene Guzman went to work answering questions about what it would mean, how much it would cost, and why the sheriff's department and district attorney's office needed the help. It was up to the public to decide, but this story kicked off a series of stories Guzman wrote, diving into the topics. The levy passed in May.
February notables:
Feb. 18: "No place to call home; Issues of homelessness a hidden problem in Polk County" — Homelessness can affect anyone, and not much help is available in Polk County.
March
March 4: "Who will be Dallas' new schools leader?" — Three finalists for Dallas School District's new superintendent are introduced to the community. All three prove to have the experience, but Michelle Johnstone shines through and is offered the job a week later.
March notables:
March 18: "Center will increase health access; Full dental, medical, infant-toddler care to be available" — Construction begins on the Central Health and Wellness Center.
April
April 1: "Downtown eyesore being sold; Deal nearly complete for 'Blue Garden' site in Dallas" — Bob Collins announced his plans to purchase and restore The Blue Garden. Since April, blue glass tiles have been replaced and the sign has come down to be refurbished and renewed to its former glory.
April notables:
April 22: "WOU leader chosen" — Rex Fuller is selected out of four finalists to be Western Oregon University's 23rd president.
May
May 20: "A new home; Residents tour MPD's bigger, more secure place" — Monmouth Police Department unveiled its new home, off Highway 99W, to a crowd of hundreds during an open house. The building, which was renovated for the MPD, cost taxpayers roughly $4.5 million when it was all said and done, and was paid for through a voter approved bond.
May notables:
May 27: "A welcome home" — Sgt. Bradley Holbrook surprises his son, Landon, 6, while at Lyle Elementary School.
June
June 3: "Pulling her weight; Metzgar-Deacon accepts honor" — Western Oregon University's Director of Sports Performance Cori Metzgar-Deacon was named a master strength and conditioning coach by the Collegiate Strength and Conditioning Coaches Association, a rare honor, particularly for a woman.
June notables:
June 10: "Sheriff Wolfe set to retire" — Polk County Sheriff Bob Wolfe announces his plans to retire at the end of the year.
July
July 8: "The heat is on; June shatters records for hottest in 90 years" — It seems like a distant memory in these cold days of December, but summer of 2015 shattered records for both heat and days without precipitation, causing some to have their water rights revoked, including Daryll's Nursery.
July notables:
July 22: "Deputy pulled from burning car; Latty OK after Saturday accident on Monmouth Cutoff" — Polk County Deputy Shon Latty crashed his patrol car into a ditch while responding to a call for backup. His car caught fire. He was pulled to safety by Dallas officers and Polk deputies.
August
Aug. 26: "Quake is coming?" — With much talk about "everything west of Interstate 5" falling into the ocean because the Cascadia subduction zone is overdue for a large-scale earthquake, reporter Jolene Guzman takes a look at what an earthquake of that magnitude really means for Polk County and those living in it, including follow-up coverage on how to be prepared and how prepared local governments are.
September
Sept. 23: "Full-day kindergarten means long days for kids, teachers" — As schools throughout the county accept kindergarteners for a full day, that means extra tired teachers as well as kids. Schools continue to struggle with enough classroom space and desks for youngsters as they made the switch to full-time students.
September notables:
Sept. 30: "Hot season, big wines; Warm growing season should translate to flavorful wines in 2015" – The dry, warmer summer meant a bumper crop and good development of grapes for Polk County vineyards.
October
Oct. 7: "Steps to recovery; Mass casualty shooting in Roseburg touches everyone; would we be ready?" — A mass casualty shooting at Umpqua Community College in Roseburg spurs a candlelight vigil at Western Oregon University. While school officials say you can never be truly prepared for that kind of tragedy, they have the policies and procedures in place to handle a situation like that, should the need arise.
October notables:
Oct. 7: "Meadow Creek property tax up 56 percent; market values increased, assessor says, while seniors are outraged" — The manufactured homes in Meadow Creek Village in Dallas went up in value this year, so much so that it increased the property tax on these homes by roughly 56 percent, the highest jump in Polk County anywhere.
November
Nov. 4: "Familiar face, new job" — Polk County Sgt. Mark Garton is chosen from two candidates as the interim Polk County sheriff, effective Dec. 1. Garton was selected because of his knowledge of the department, County Commissioner Mike Ainsworth said. Garton and the second candidate, Todd Whitlow, both said they'd be on the November 2016 ballot for sheriff.
November notables:
Nov. 18: "Dallas reacts to city councilor's posts" — Dallas residents packed the Dallas Civic Center for a Dallas City Council meeting to discuss a city councilor's points of view and his rights to express them via social media.
December
Weather took center stage once again this year, only this time for regular wind advisories and warnings, coupled with heavy rains and flooding. On Dec. 16, "The weather outside is frightful," we saw an otherwise healthy oak tree fall, barely missing two buildings on Southwest Oak Street in Dallas. Roads flooded throughout the county, causing schools to cancel classes or bus routes (Dec. 9). Alas, the temperatures did not drop far enough to give most residents of Polk County a white Christmas.
Don't see your most memorable moment on our list? Send us a letter to the editor and let us know what your favorite story of 2015 was. See the Opinion page, 4A, for the letters to the editor policy.