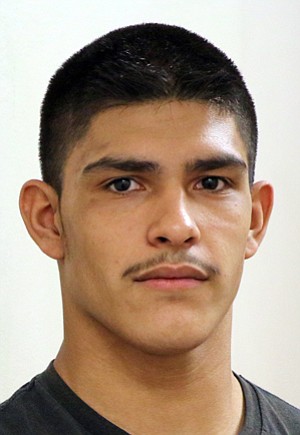 INDEPENDENCE — Central sophomore wrestler David Negrete was having second thoughts about joining the middle school wrestling team as an eighth-grader.
A family member convinced him to try, but Negrete wasn't sure he was cut out for wrestling.
"The first day I started conditioning, I almost started puking," Negrete said.
But he wouldn't be deterred.
It wasn't until after his freshman campaign, when Negrete went 16-30, that he discovered the secret that would lead to his success.

"I've improved my stance a lot," Negrete said. "Every time I was about to take a shot (last year), I was too high. I noticed everyone was lower than me. Now, I can take my opponents down fast and quick."
That change has allowed Negrete, who wrestles at 182 pounds, to show his strength.
"David has been one of our go-to guys this season," Central coach Van Holstad said. "He has such raw athleticism and great strength. He has been able to do some things that I have never seen before. I am excited to see how he does the next few weeks."
Negrete may lack the years of wrestling experience that others have, but he's more than making up for it, going 34-4 this season. He is on a 26-match win streak dating back to Jan. 9.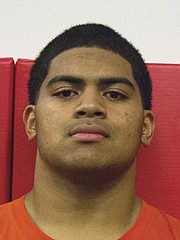 Negrete won the 182 pound class at the Robert Paul Invitational at Sandy High School on Saturday and enters the Mid-Willamette Conference District Championships Friday and Saturday at Silverton High School as a contender to qualify for state. The top four wrestlers in each weight class earn berths to state the Class 5A state championships.
"I just want to go as hard as I can without quitting," Negrete said. "(If I make it to state), it'll feel really great that I made my family, teammates and coaches proud."
But he's not the only one.
"We are expecting all of our wrestlers to wrestle their best at the two most important tournaments of the season," Holstad said.
The Panthers expect to have multiple wrestlers compete for district titles, particularly in the higher weights, including Collin Swinehart (145), Tanner Swinehart (170), Alberto Meza (195) and Marlon Tuipulotu (285).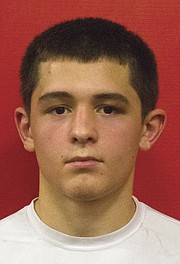 "I think everyone is ready to take that next step," Negrete said. "Marlon can be a state champ. Alberto can be a state champ. I think we all can."
Central will face a tough road to qualifying wrestlers for state in a league that includes Dallas, winner of five straight district team titles.
But the Panthers will be focused and ready for the challenge, Holstad said.
"We are looking to stay healthy for the last few practices," he said. "Our job this week is to qualify wrestlers to the state tournament. If we do our job, our team finish should be competitive."