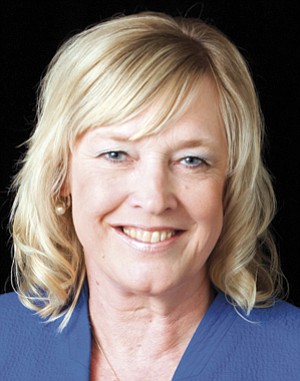 SALEM — Chemeketa Community College's Board of Education voted unanimously Feb. 18 to appoint Julie Huckestein president of the college district.
Huckestein has served as interim president since June 2014.
"I would do this job with or without interim in the title," Huckestein said. "I care so much about the college, but I can only do part of the work here. Our staff does so much more than I do. I'm looking forward to us accomplishing exciting things together."
Huckestein has worked at Chemeketa since 2001. She served as vice president and chief financial officer before being appointed interim president. She holds a master's degree in education policy and administration from Portland State, a bachelor's degree in management and organizational leadership from George Fox and an associate degree in business administration from Linn-Benton Community College.
Chemeketa concluded a nationwide search for a new president Feb. 10, when the board voted in a special public meeting to accept the recommendation of its Presidential Search Advisory Committee that none of the 21 applicants for the job move forward for further consideration.
The 15-member search committee included Dallas resident and former Dallas School District Superintendent Christy Perry, now superintendent of the Salem-Keizer School District.