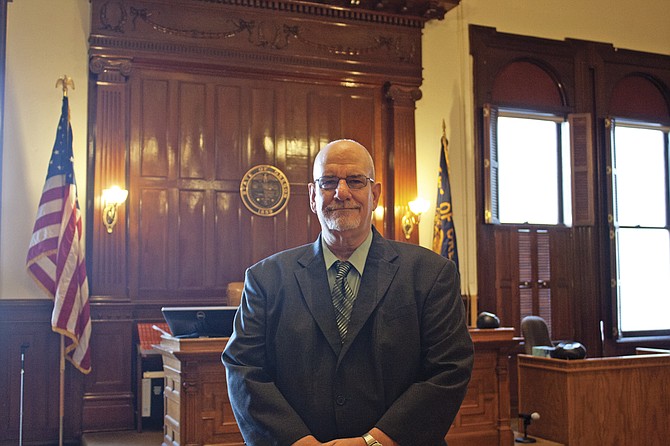 POLK COUNTY — Mike Barnett is a retired street cop, so he's used to what might shock the average person.
But it was the words of a 7-year-old girl that floored him.
Barnett, a Dallas resident, is a Court-Appointed Special Advocate (CASA) for Polk County.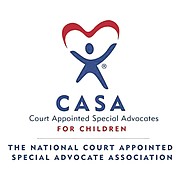 CASAs are advocates for children who have been abused and neglected, and have been removed from their family's home. Appointed by a judge as a party to the case involving the child, CASAs — all volunteers — look out for the best interest of the child.
"We are here for one reason and one reason only, and that is for the child," Barnett said.
Barnett took that role seriously, but it was the young girl who made him realize just how much CASAs can mean to the children they are assigned to look after.
He said in her case, the situation in her foster home had taken an unfortunate turn.
"I was talking to her and she looked at me and I told her, 'You need to tell your case worker this," Barnett recalled, referring to her Department of Human Services (DHS) case worker. "She looked up at me with her big brown eyes and said, 'Is she on our side?'"
That the girl was thinking about that at such a young age was devastating for Barnett.
"That hit me so hard. … At that point I realized me as her CASA was her only lifeline," Barnett said.
"I was the only one she trusted."
More lifelines like Barnett are needed.
Under the direction of Katey Axtell, CASA's director, Polk County's program has grown dramatically in the last two years – Barnett, now assistant director, served as interim director in early 2013 when there were only nine CASAs. But with only 47 CASAs available, it still is far from its goal of having "a CASA for every child."
The program has been able to surpass a major milestone, though.
"Every new case has a CASA," Axtell said, adding the program is now assigning CASAs to older cases.
The program needs more than 30 or so additional volunteers to finish the job, Barnett said.
In March, CASA will begin a 10-week volunteer training session with hopes of making progress toward that goal. Barnett said volunteers don't need special qualifications to serve – just time and "a heart for a child."
"We've been blessed with some dynamic, dynamic people," he said.
CASAs report to the judge assigned to the case, but work with Department of Human Services, school districts, police, the child's parents and other groups depending on the case, to assure the best outcome. Barnett said cases average approximately 10 hours per month and CASAs are limited to two cases, unless they sign a waiver.
It typically takes two years to resolve cases – meaning children are returned to their parents or adopted -- which is why volunteers are asked to dedicate at least that much time.
"There are times when we become the only adult in this child's life that maybe hasn't lied to them, abused them and neglected them," Barnett said. "We are always there for them."
Though it doesn't require special skills, volunteers should prepare themselves for ugly situations involving abuse.
"It really takes a special kind of person, because you see a lot of stuff," Axtell said.
Barnett often takes the more difficult cases, but said every horrible situation he's dealt with was worth seeing a healthy family reunited or a child adopted by a loving family in the end.
"The potential to help a child and maybe break the cycle of abuse …," Barnett said. "If we can intervene and break that cycle, then maybe the next generation of that family won't go through this."
Want to help?
What: Polk County Court-Appointed Special Advocates orientation meeting
When: March 6 at 5 p.m.
Where: Board of Commissioners conference room, Polk County Courthouse, 850 Main Street, Dallas.
Of note: Becoming a volunteer CASA isn't the only way people can help the program. Office support, event planning help and board members also are needed. Volunteers must pass a background check and go through training regardless of their role.
For more information: 503-623-9268, ext. 1301