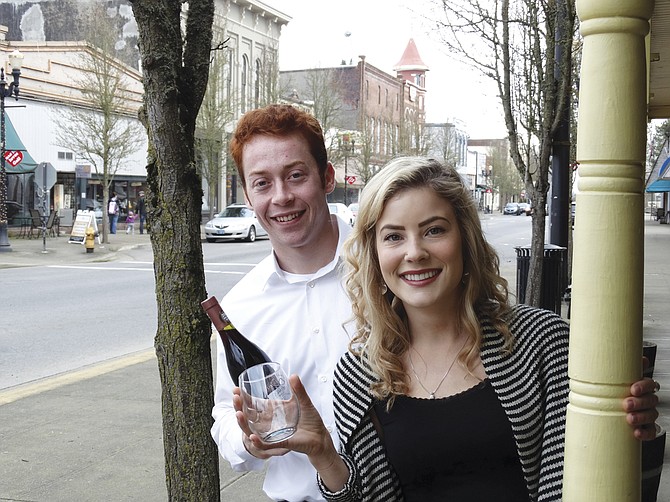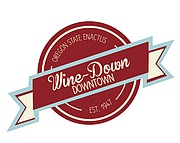 MONMOUTH/INDEPENDENCE — Stroll through two Main Streets and take a wine tour simultaneously Saturday at the Wine-Down Downtown event, sponsored by the Oregon State University Enactus club.
Last year's event through Independence went so well, club members decided to bring it back to the area, this time including Monmouth in the tour.
Usually, the club, which focuses on making positive societal change, moves the Wine-Down event from town to town.
"We really like Independence," said club member and event coordinator Cody Stover. "We like how it looks, the historic buildings and the shops are tucked away. That was the look we wanted for Wine-Down."
Both participants and businesses were very receptive to club members pouring wine at various stops in town, Stover added.
"It's cozy," said Kiersten Kreusser, club member and event coordinator. "All the participants were really nice, and that makes a big difference."
This year, the event kicks off Saturday at 3 p.m. at 2EZ Café in Independence. A trolley will cart people from Independence to Monmouth. Each city has five businesses participating, ranging from bars and restaurants to a bookstore and flower shop.
Wine-Down is more than a chance to sample Oregon wines, Stover said.
"It's to promote shopping local, supporting mom-and-pop stores, and creating awareness of the different stores around here," he said. "Sometimes when you drive by, you don't really know exactly what's here unless you actually walk around and take the time."
Enactus clubs are international social change organizations, Stover said. OSU's chapter is filled with business students, entrepreneurs who want to make tangible positive changes for small businesses.
"At (last year's) event, we definitely heard a lot of people say, 'Wow, I never knew this was here,'" Stover said. "It opened people's eyes to businesses."
"It boosts word of mouth," Kreusser added. "It kind of makes you realize what you have in your town and never checked it out before."
The ultimate goal would be to save some Monmouth and Independence residents a trip to a box store in Salem — getting them to think about supporting their neighbors' businesses instead.
"This group is focused on making community, real-world change," Stover said. "Going into small-town business sectors that could always use a little amp-up in sales."
This year's event is open to minors — those younger than 21 — when accompanied by someone older than 21. They may tour the businesses and enjoy the appetizers, just not the wine.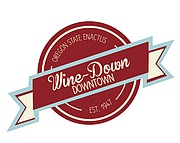 Wine and a Walk
What: Wine-Down Downtown Monmouth-Independence, presented by Oregon State University Enactus club.
When: Saturday, 3 to 7 p.m.
Where: The wine walk starts at 2EZ Café in Independence, 211 S. Main St.
Admission: $19 in advance; $26 at the door; $15 for students; free for youth under 21. Purchase at participating businesses or online.
Who's participating: 2EZ Café, Second Chance Books, Artisan Treasures, Lionshare Coffeehouse and Bakery, Mangiare Restaurant, Rick's Place Coffeehouse, Yeasty Beasty, Petals & Vines, Main St. Pub and Eatery, and Crush Wine Bar.
Of note: A portion of tickets sold will benefit the Willamette Valley Assistance Program.
For more information: Find the event on Facebook.