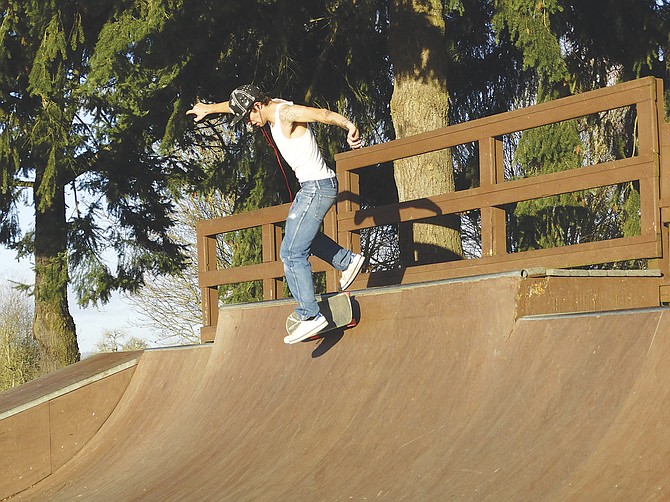 Seminar on fraud scheduled Monday
Monmouth Senior Center is hosting a presentation on fraud and how to avoid being the victim of fraud Monday at 2 p.m.
Ellen Klem, director of consumer outreach and education for the Oregon Department of Justice, will be the featured speaker. She will address how to deal with fraud, what is happening in our area, what to do if you are having problems, what to do about mail fraud, and more.
The Monmouth Senior Center is located at 180 S. Warren St.
For more information: Monmouth Senior Center, 503-838-5678.
Writing a memoir workshop planned
A 1½-hour workshop for people of any age who have considered writing a memoir will be held Jan. 31 from 3:30 to 5 p.m. at the Monmouth Senior Center, 180 S. Warren St.
Hosted by the Ash Creek Arts Center and Monmouth Senior Center, "Get Your Memoir Started" is designed to offer help in getting your project started. Tips on writing styles, jump-starting the memory process, use of sense impressions and more will be offered.
The workshop is taught by writer Margaret Donsbach Tomlinson.
Cost is $35, $31.50 for ACAC members or residents of Monmouth. Registration is required by Friday.
To register or for more information: Monmouth Senior Center, 503-838-5678; www.ashcreekarts.org.
Missionaries will speak at service
A presentation on their upcoming Evangelical Missions assignment to Monrovia, Liberia, Africa, will be given by the Elliott family Sunday during the morning service at 10 a.m. at Dallas Evangelical Church.
The Elliotts — Gordon, Niki and son, Mark — are members of Dallas Evangelical Church and have been serving in Bolivia, South America, for 30 years. The Elliotts will be working with the Christian community in Monrovia, where civil war and the recent Ebola outbreak has threatened the stability of Liberian society.
Cash donations for the Elliott's mission work, including household medical supplies, can be dropped off at Dallas Evangelical Church, 783 SW Church St., Dallas.
For more information: 503-930-8082; email to dpwright@q.com.
More like this story