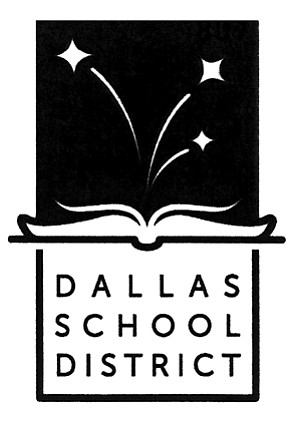 DALLAS — The Dallas School District continues to gather information about possibly implementing a construction excise tax to help pay for capital improvements.
Similar to systems development fees used to expand infrastructure — streets, water and sewer systems — and parks, the fee could only be used to acquire land or help pay for improvements or new school construction.
In 2007, the Oregon State Legislature passed a law allowing school boards to charge the tax, which would become part of the permit fees on new residential or commercial construction.

The district considered implementing the tax shortly after it was approved, but the Dallas School Board decided it didn't want to impose the tax on the community during a recession.
Now the area is in recovery and could be on the cusp of a building boom. That lead the board to consider how it could accommodate enrollment increases as the community grows.
"We are looking at what are we going to do if — when — we build out 500 (housing) units over in Barberry and bring in a (similar) number of kids, depending on what kind of demographics falls into that area," said Tami Montague, Dallas School District's business manager, referring to a large development planned near Fir Villa Road. "We don't have room for 500 elementary kids anywhere."
Last week, district officials gave a presentation on the tax to members of the Dallas Area Chamber of Commerce public policy committee. Montague noted the board, which began discussing the idea this spring, is just in fact-finding mode.
"They've not gotten very far in the decision-making process," she said of board members. "They are just collecting information at this point. They want folks to show up and talk about what the impacts would be."
About 60 school districts in the state now charge the tax.
In 2015, the tax is set at a maximum of $1.17 per square foot for residential construction and 58 cents per square foot for commercial development. Adding the fee would have increased fees from 12.5 percent to a high of nearly 30 percent depending on the size of the home, based on a sampling of permits issued in Dallas this year. For most, the increase was below 20 percent.
Montague said had the district approved the tax when it was first considered, it would have generated about $433,000 in revenue from just residential construction. That stretch included a number of years when building was sparse in Dallas, she added.
The idea was met with some concerns at the public policy meeting.
"It seems like it puts a lot of onus or burden on a smaller group of shoulders instead of spreading it out communitywide," said committee member Mike Barker. "It's a communitywide issue, not just a new homeowners' issue."
Jim Williams, who is also on the committee, noted imposing the tax may influence builders' decisions about where to develop.
Montague said the board hasn't given itself a timeline to weigh the pros and cons.
"They are really just looking for the input," Montague said.
For more information: 503-623-5594.