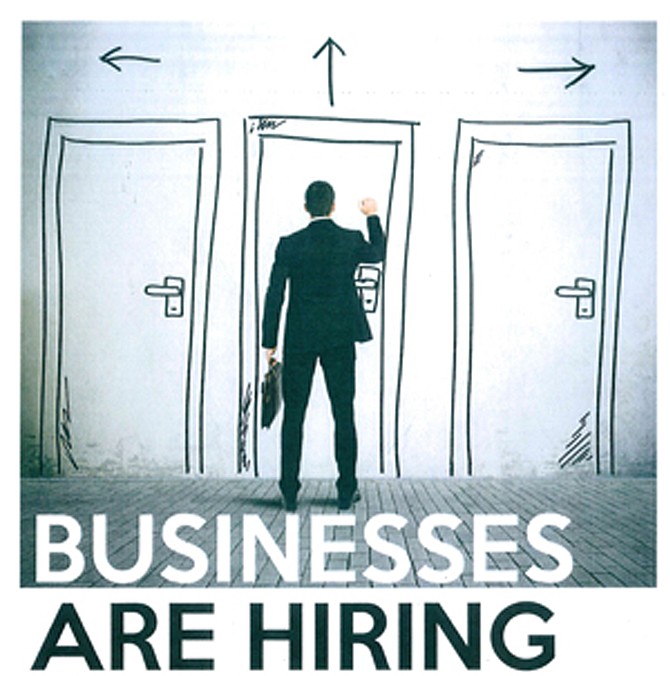 INDEPENDENCE — Looking for a job? Or perhaps a change of career?
More than a dozen employers from throughout the county, from Western Oregon University to Mak Metals, will be in one place looking to hire.
The first Polk County Job Fair will be from 11 a.m. to 7 p.m. on July 15 at Central High School, 1530 Monmouth St., Independence.
"The idea was to get a wide variety of employers here with a wide variety of positions," said Shawn Irvine, Independence economic development manager.
Employers are signing up every day, said Suzie Gibson, with Incite, Innovative Workforce Solutions.
"People can come meet face to face with employers who have openings," she said. "They can come interview on the spot and be hired on the spot."
The idea hatched when FCR, Independence's new call center, began looking for roughly 50 new employees, Gibson said. Irvine approached Incite to see about having a job fair.
"We found out other companies were struggling to hire people as well, so we made a countywide job fair," she said.
"They're always looking for good employees, especially with the economy recovering," Irvine said of local large-scale employers, from Elkay to Rogue Farms, Marquis Spa to WOU. "It's getting harder to find them."
The fair is open to anyone legally able to work full time looking for a permanent position, Irvine noted.
"They're looking for good people, that's what it boils down to," he said. "The skills they're looking for are show up every day, work hard, be able to solve problems, and additional requirements depending on the job."
Incite has organized job fairs in the past for individual companies, but not on a multi-employer scale such as this, Irvine said.
"It's been a learning curve for us," Gibson said. "We have gotten a lot of positive feedback (from employers). It's been really exciting."
The fair is a collaboration of the city of Independence, Incite, Sedcor and WorkSource Oregon.
Participants will be able to get help with writing a resume and tips on interviewing.
"If someone has a resume and wants us to review it and get feedback, we can do that," Gibson said.
"We can sit down and do a mock interview, give a critique about what to do better," Gibson said.
Be ready to interview, she said. Bring a resume and dress appropriately.
In today's Internet world, most companies require online applications. While representatives from WorkSource Oregon will be on hand to help fill those out, one unique thing about a job fair is the old-fashioned face time.
"That's the beauty of having a job fair," Gibson said. "To meet the human resources person and look them in the eye, that's priceless. You don't get that very often."
With all the help and opportunities in one place, Irvine said people should be able to find help looking for work.
"People should walk out of there, if not a job in hand, a very solid, 'show up on this day at this time for a final interview' sort of thing," he said.
Looking for Work?
What: Polk County Job Fair.
When: 11 a.m. to 7 p.m. July 15.
Where: Central High School's cafeteria, 1530 Monmouth St., Independence.
Of note: More than 100 jobs will be available at the job fair. Employers will be ready to hire, so participants should be ready to be hired. Bring a resume — or the information needed to put on together with WorkSource Oregon representatives — and dress the part.
For more information: inciteworks.org.