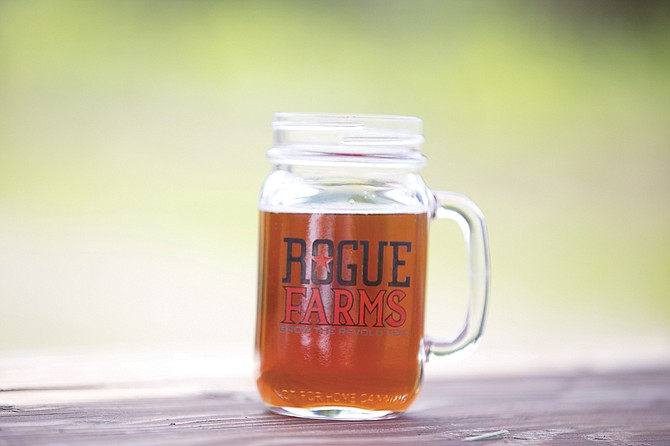 RICKREALL — In a year of changes for the Polk County Fair, organizers have added yet another for 2015: beer and wine.
Striving to appeal to a broader audience, the fair will have a beer and wine garden in the 4-H building and patio hosted by Rogue Ales and Eola Wine Cellars.
This isn't the first time the fair has featured wine — a number of years ago the fair had a wine and cheese tasting booth — but it is the first year it will be featured in this manner.
"We are trying to highlight the county's agriculture, that grapes and hops are grown in this county, too," said Tina Andersen, fair manager.
In addition to pouring their potent potables, both Rogue and Eola will set up displays about their operations in Polk County.
Andersen said adding wine and beer to the fair was something she wanted to do for years, but wasn't able to find the time to make it happen. Fair Board Chairwoman Anna Scharf offered to help.
At a recent Board of Commissioners meeting Commissioner Mike Ainsworth said he opposed having alcohol at the fair, preferring it to be a "family-oriented" event.
However, Scharf said Polk County is behind other counties in featuring local brews and vintages.
"The majority of county fairs in the state have some form of alcohol," she said.
The beer and wine garden will be open noon to 8 p.m. Thursday and Friday and noon to 9 p.m. Saturday, closing about two hours before the fair shuts downs.
Andersen said the goal is to offer more to the 21-and-older crowd. While alcohol will be restricted to the beer and wine garden, the building is not far from the main stage and opens to a patio, so visitors will be able to listen to live music.
"We are hoping people stay at the fair longer," she said, adding they can visit food booths before going to the wine and beer garden. "They can sit there enjoying the afternoon or evening."