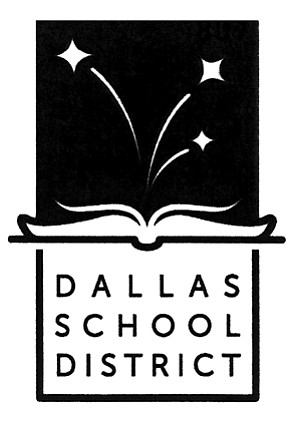 DALLAS — The Dallas School Board approved at a real estate option agreement that allows the district flexibility in selecting a future school site — if needed — in Dallas' Barberry node development.
Approved earlier this year, the 122-acre mixed use development had a condition of approval to include space for parks and/or a school site. The original plan was to offer the district a chance to purchase The Motor-Vu Drive-In property to fulfill that condition.
In the agreement still includes that option, but offers an alternative that allows the district to select another nine-acre site elsewhere in the development at a future time.
Also, purchasing the drive-in property would need to happen within 18 months and cost $1.25 million, with nonrefundable two confidence payments of totaling $100,000 paid before that deadline to keep the option open. Only $60,000 would be applied to the purchase price if the sale is made.
If the district does not purchase the drive-In property, the first right to buy the property moves to the city of Dallas. The city would also have 18 months to purchase the property or the option terminates.
The district's alternative, option B, allows it to select a parcel of nine acres at some point in the future, as long as it is before the last phase construction begins.
No specific location is provided in the agreement besides that it be "in the northern one-third" of the development. A purchase price is defined as "fair market value" at the time the district gives notice it wants to purchase property.
Also under that option is an alternative to split the property with the city, with the district buying six acres and the city three to use as park space.
Assistant Superintendent Dennis Engle said the agreement went through several revisions before the version the board approved Monday.
"Option B meets several needs of the district," he said. "It allows the option to acquire property for an elementary school-sized footprint within the planned Barberry node, should in fact, that need arise."
The second option doesn't require the district to buy land or any up-front investment by the district do so.
In other business, the board:
• Approved Dennis Engle's performance evaluation for the time he served as interim superintendent during the 2014-15 school year. Engle led the district through the transition between former superintendent Christy Perry and new Superintendent Michelle Johnstone.
"The board commends Dennis for his outstanding work during the interim period, and for maintaining the high standards of the district," the evaluation read. "His leadership provided stability in a time of transition and kept the district focused on meeting the needs of the children entrusted to our care."