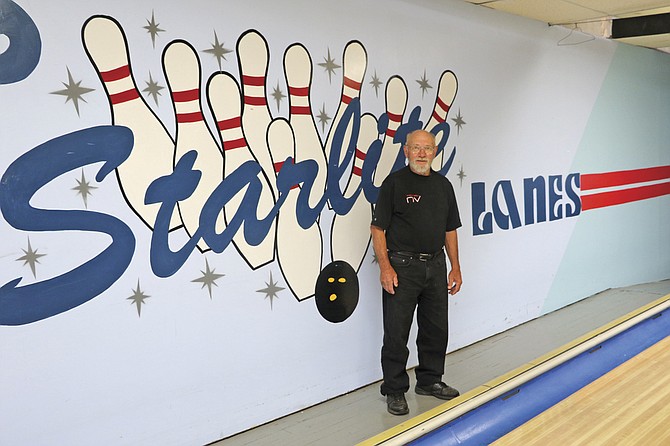 MEDFORD — For many people, bowling is a game, something played with friends and family. For Loren Faxon, bowling is much more than that.
"It's a hobby that turned into a living," Faxon said.
Now, Faxon has been recognized for his decades of involvement with the sport.
Faxon was one of two elected into the Oregon State USBC Hall of Fame on Saturday.
"I felt humbled," Faxon said. "This is a great honor. Bowling has been really, really good to me. It's been a lot of fun. It's a great game and there's a lot of good people in it."
Faxon's "biggest fan," Dennis Day, nominated Faxon for the honor.
"This is something he deserves," Day said. "He's given so much to the community and to bowling."
While Saturday served as a way to honor Faxon, bowling has always been one of his biggest passions.
—
Since the moment he arrived in Dallas, Faxon has been a mainstay at Starlite Lanes.
"I moved here in 1960 to work here," Faxon said. "I was hired as a mechanic. I've been inside this game my whole life, basically."
He eventually owned Starlite Lanes, where he's developed numerous youth and adult leagues.
But Faxon had numerous accomplishments when he hit the lanes as well.
"One of the reasons I'm here I guess is I've won five state championships, 20 something city championships and I've won numerous other tournaments," Faxon said.
He's bowled eight perfect games, including one at a national Professional Bowlers Association (PBA) senior event in Portland.
"All of these PBA guys were there," Faxon said. "Pete Weber is about two lanes away. He didn't like us amateurs. All of these professional guys sort of turned their noses up to me. They didn't say nice game. They were mad at me because they didn't want me to upstage them."
Faxon may no longer run Starlight, but he still plays on a regular basis – even if bowling that perfect game isn't quite as easy as it was before.
"You go through this process of getting 10 or 11 strikes and then you miss," Faxon said. "When you finally get 12 strikes, I told my kids I'm going to do that again. Once you get over the mental hurdle, it's easy. Then you get older and your skills diminish and it's not as easy."
The ability to play, no matter what your age, is something that makes bowling a unique and special sport, Faxon said – one that he's dedicated much of his life toward improving.
"That's the thing, anyone can do it whether you're 6 or 80," Faxon said. "It's something you can do your whole life. The way the game is structured and with handicaps, everyone is equal when you get down on the lanes."
Faxon File
• Loren Faxon was inducted into the Oregon USBC Hall of Fame on Saturday.
• Faxon began working at Starlite Lanes in 1960 as a mechanic.
• Faxon has bowled eight perfect games during his career.