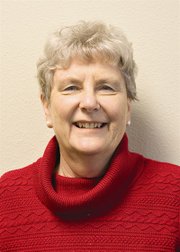 Portia Perkins flew to Davenport, Iowa, on July 14 to visit her sister Paula. During the week, they put 2,000 miles on Paula's car, traveling around visiting friends and family, some as far away as Blue Springs, Mo. They especially liked Galena, Ill., where they ate and shopped much, before going on. They did have a grand time being together for a week.
—
Meanwhile, James and Jenny Mellein and their kids Leo and Annika spent two weeks in Enterprise, Ala., with Jenny's family. Coincidentally, her brother Michael was there on leave from his post in Afghanistan, which was a happy surprise. Also, James's sister Melisa Clements and her two kids, Sammy and Lory, came up from League City, Texas, to see them. Jenny had been working at the Clemens Community Pool in Philomath for several years, but had resigned in time to enjoy herself on the trip.
—
Bob and Lynda Schnekenburger traveled to Wisconsin to pick up a 1947 Chevy Coupe they purchased to give Bob a project to work on. They traveled through Yellowstone from east to west and saw some buffalo. They plan to go back and spend more time there.
—
Pedee Church's Vacation Bible School (VBS) has just concluded a week of crafts, games, music, and fun, all teaching about Jesus based on the theme "Weird Animals." The 29 children of all ages were taught and supervised by teens and adults from both Pedee and Kings Valley. Each helper was so appreciated, I'm listing them all. Lyndsey and Rob Zarfas were in charge of the "zoo," and helping them were Shelly and Erika Tarvin; Scott Castle; Ronnie Simmons; Pesa, Alyssa, and Abigail Makalea; Philip and Jacob North; Jenny Mellein; Allison Barnhart and Alicia Warren. I prepared and served refreshments during the week.