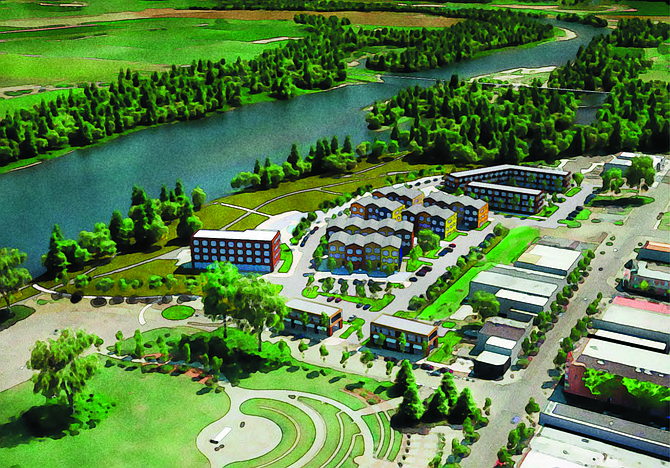 INDEPENDENCE — The city of Independence wrapped up a new parks master plan, which was presented to the city council on July 14.
"The big shiny piece is the riverfront," said Shawn Irvine, economic development director. "Part of the reason we (the city) purchased the Valley Concrete site was to maintain control of the riverfront."
The city owns 2-1/2 miles of land along the Willamette River, and whoever buys the Valley Concrete site will have to allow public access, Irvine said.
"The key thing is, we've got the trail that runs north that is being well used, we want to extend that to the south, ideally out to the island," he said.
A new trail along the waterfront would likely be a soft-surface path, Irvine said, and would be just one part of a trail system.
"Trials were a big component," Irvine added. "That's what we heard from the public: more trails, better connected trails, more trails to different places in town."
About 500 people responded to surveys as part of the public outreach in building the new master plan, Irvine said.
Open houses were well-attended.
"That's a much more in-depth level of engagement," he said.
Neighborhood parks were not neglected in the new plan, Irvine said.
"We don't want to lose focus on the neighborhood parks, that park next door, that's what folks use," Irvine noted. "We don't want to lose focus on keeping those well maintained."
In addition to the strong desire for more trails for bicycle and pedestrian traffic, people wanted places to hold large gatherings, Irvine said.
"People wanted a place where they could get the whole extended family together," he said. "A place to go and hang out the entire afternoon with picnic shelters, barbecues, a playground, soccer field, walking trails."
While some of those amenities are already found at Riverview Park, Henry Hill seems like a potential place for more, Irvine said.
"They have the fields, basketball courts, tennis," he said. The area around Henry Hill belongs to Central School District.
With the district office at Henry Hill, they would be a key partner in creating a larger recreation area for the community, Irvine said.