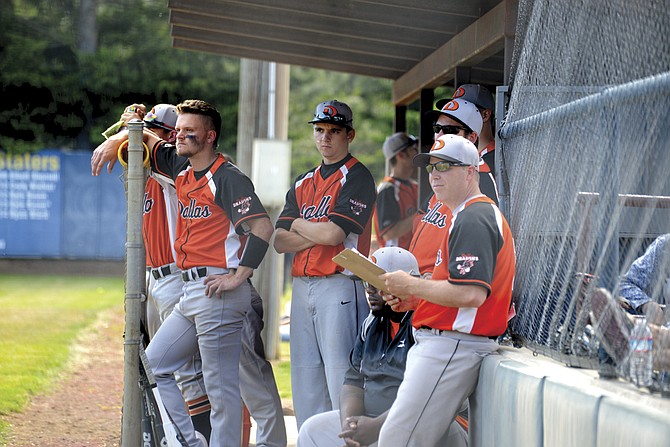 HOOD RIVER — The Dallas baseball team saw its season come to an end after falling to Hood River Valley 5-0 in the first round of the state playoffs on May 27.
The 10th-seeded Dragons failed to record a hit during the loss as Eagles pitcher Kam Walker shut down Dallas' offense.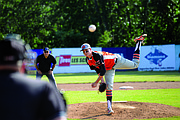 "He was throwing 93 MPH fastballs with a good breaking pitch," Dallas coach Scot McDonald said. "Throwing strikes like that, we just don't see that. It's hard to prepare for. The kids battled. We just ran into a really good pitcher."
The Dragons finished the 2015 season with a 19-9 record overall and 18-8 in Mid-Willamette Conference play. And while the season came to a close sooner than hoped, Dallas finished the regular season winning 10 of its final 12 games, including winning a three-game series against Corvallis for the first time under McDonald.
"I think the big thing is we want to be playing our best ball at the end of the season," McDonald said. "We had a tough draw in the playoffs, but we improved throughout the year."
The Dragons will see seven seniors graduate, including pitcher Logan Hatley, pitcher/third baseman Seth Fast, first baseman/designated hitter Conner Maclean and infielder Jake Shryer.
But Dallas will see numerous players return, including pitchers Tucker Weaver and Everett Minahan, catcher Treve Earhart and more.
For many of the Dragons, American Legion baseball during the summer is up next, providing an opportunity for them to build on the 2015 season.
"You sit down and create some goals," McDonald said. "We want to focus on some things we need to improve on and get better and we attack it together."
While Dallas fell in the first round for the second year in a row, McDonald said the Dragons achieved a lot during the 2015 season, leaving players with a lot to be proud of.
"We almost had a 20-win season," McDonald said. "The kids won some big games and we accomplished a lot of our goals we set out to do. It's tough because only one team is going to stand on the podium."