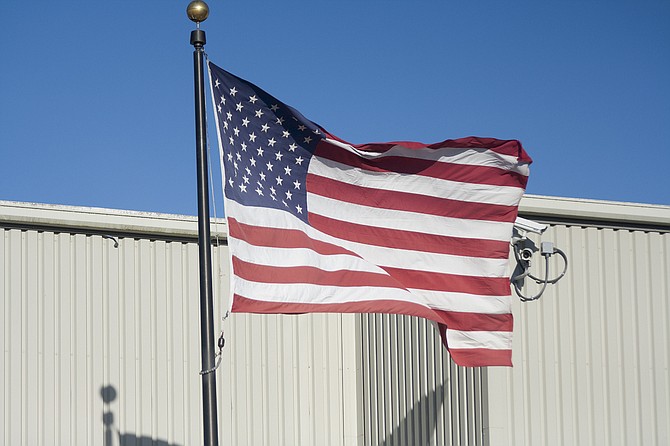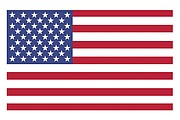 INDEPENDENCE — Steve Moser learned in his youth about respecting the Flag of the United States of America.
"It's something that's stressed in the Boy Scouts," he said, now a Scout Master for Troop 38 in Monmouth and Independence. "My father died when I was 11, so scouting has pretty much been …. That's how I got to go camping and do those kinds of things."
The Boy Scouts of America is one of three groups authorized to retire an old flag properly: by burning.
"If it's torn and tattered, you can give it to a Boy Scout group or the AMVETS or the Elks, and they will make sure they get disposed of properly," Moser said. "We'll do that on Flag Day."
This year, the Scouts in Troop 38 will retire flags at the Independence Elks Lodge at 5 p.m. on Saturday, because Flag Day is on Sunday. The ceremony is open to the public.
"When we dispose of the flags, we do the burning ceremony," Moser said. "After everything has cooled off, I take all the grommets from the flags, wash them off and clean them, and give them back to the Elks. They give them to the veterans. They like getting the grommets from flags that have been retired."
Once the flags have been ceremoniously burned, they must be disposed of properly, but the guidelines printed by the Joint Committee on Printing United States Congress, who publishes "Our Flag," doesn't define "properly."
Moser said he always looks for places the ashes will be well cared for, such as flower beds around a church.
"I like to find a nice resting place for the flags," he said.
One time, the Scouts did a retirement ceremony for flags at a retirement center. Organizers asked that the ashes of those flags be disposed of in the flowerbeds at the center, Moser recalled.
According to "Our Flag," the flag represents the nation itself.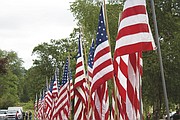 "This flag, which we honor and under which we serve, is the emblem of our unity, our power, our thought and purpose as a nation," said Pres. Woodrow Wilson in a 1917 Flag Day message.
With such high importance comes many dos and don'ts on how to display the flag and how it should be used.
Among the "don'ts" is to imprint the flag on any clothing, paper napkin or paper plate.
"People are going to do it," Moser said. "We hope they're going to do it the right way."
However, because of numerous complaints after last year's Fourth of July parade in Monmouth and Independence, Moser, who also is president of Central Lions Club, said the Lions will stop their long-standing tradition of handing out American flags along the parade route this year.
"Too many people complained they weren't taking care of them," Moser said. "We tried to give them to adults. I'm sure there's a lot of people who liked it, but a lot of people didn't treat the flag appropriately."
If you have an old flag that needs to be retired, bring it to the ceremony at the Independence Elks Lodge on Main Street at 5 p.m. on Saturday. Moser said he and the Scouts of Troop 38 will take care of it properly.
Show Respect
According to "Our Flag," by the Joint Committee on Printing United States Congress, no disrespect should be shown to the flag of the United States of America. The flag should not be dipped to any person or thing. Regimental colors, state flags, and organizational or institutional flags are to be dipped as a mark of honor.