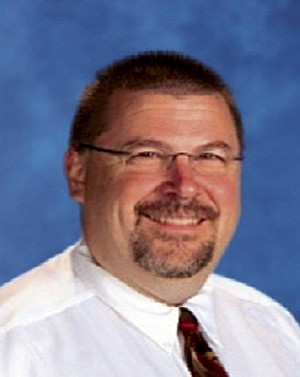 POLK COUNTY — Same idea, different bill.
Another bill proposing the end of high school fifth-year programs, like those in Dallas, Falls City and Central school districts, is sitting before the Oregon Legislature's Joint Ways and Means subcommittee on education.
The second bill aiming to end the programs introduced this session, the proposal is included in an amendment to Senate Bill 418, legislation introduced to create statewide funding mechanisms for accelerated college credit programs in high schools.
The amendment, proposed by Rep. Mark Johnson (R-Hood River), would limit programs to the schools that had them in the 2014-15 school year and phase them out by 2018. SB 418 would establish a pilot program including schools with fifth-year offerings, as well as a taskforce to study how those programs benefit students.
Fifth-year programs allow students to defer receiving a standard high school diploma to pursue an advanced diploma and attend classes at a community college. Because they are still considered high school students, the state school fund pays for expenses.
SB 418's taskforce would be asked to make recommendations of how to extend benefits of fifth-year programs statewide while simultaneously shutting down fifth-year options in the 26 districts that have them.
A similar bill, Senate Bill 322, died in committee earlier this year after districts with the programs agreed to work with lawmakers to solve concerns — namely funding — about offering fifth-year programs.
Those in favor of ending the programs cite the use of the K-12 funding for a first year of college as problematic and unfair to students in districts that do not have such programs.
See SB 418, Page 14A
Continued from 1A
The programs running now cost the K-12 fund about $18 million to $19 million per year.
Brian Green, Dallas High School's assistant principal who oversees Dallas' program Extended Campus, has a different perspective on fairness. He sees the debate around the proposals as an "urban versus rural" issue with fifth-year programs offering smaller or rural districts a more level playing field with their larger counterparts.
Green said concerns about what would happen to the state school fund if the state's largest school districts launched similar programs are valid – and part of what district and lawmakers were to hammer out before next year's legislative session. But he said programs like Extended Campus are more critical to smaller districts than those that have the resources to offer students more opportunities for college credit, and career and technical training.
"Districts like the Greater Portland School District have alternative programs to support kids," he said.
Furthermore, Green said the program helps with the state's goals to increase the number of Oregonians earning bachelor's and associate degrees, and offering access to first-generation college students.
Johnson's amendment was proposed in June 2, and two public hearings have been held on the bill since, on June 4 and June 9. No other public hearings or work sessions are scheduled at this time.
Green said he will join with representatives of those districts – including Philomath, Corvallis and Albany among others in the region – who will oppose the latest proposal.
"It's worth fighting for," Green said. "It's a program that is worth going down swinging for – and we will."