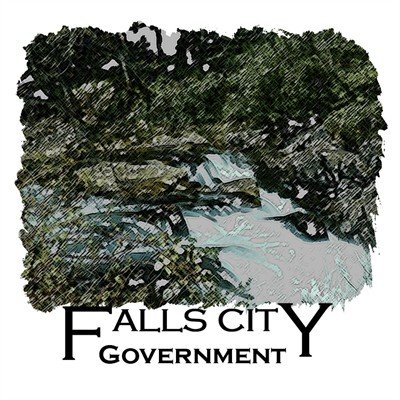 FALLS CITY — The Falls City City Council has decided to take a different path to replace its city manager.
For the time being, Mayor Terry Ungricht has been named acting city manager, and the city will be looking for someone to work part-time in the office to assist him. The council appointed Ungricht to the post at its meeting on June 11.
Falls City began looking for a permanent, but part-time replacement for interim city manager Jon Hanken in April after he accepted another post.
The job description included working 20 to 24 hours per week, something Hanken advised wouldn't be enough time to fulfill all the typical tasks of a city manager, at a wage of $22 to $25 per hour.
Falls City received six applicants for that job, but began brainstorming other options in May, including contracting the position or hiring a recent graduate looking for job or intern experience to help out at city hall.
Ungricht noted during that discussion that the city was saving about $9,000 per month while the position is vacant.
"My recommendation is that there is so much that comes in that there is no way a part-time manager can handle it all," Ungricht said.
For the last few months, Ungricht has been putting in daily hours at city hall as the city's manager "pro tem."
"It's looking like I am going to be doing that for a while," Ungricht said.
Ungricht said as far as hiring help is concerned, he would like to find someone who has the educational background to take over some of the city manager's responsibilities eventually.
"Hopefully someone I can train up for the position, someone who may not have job experience, but has degrees," he said.
The city's newly approved charter contains a provision stating: "The manager may be appointed for a definite or an indefinite term, and may be removed at any time by a majority of the council. The council must fill the office by appointment as soon as practicable after the vacancy occurs."
Ross Williamson, Falls City's city attorney, said in his understanding, the council has essentially appointed Ungricht as the city manager, and therefore has fulfilled its requirement to fill the position.
Williamson said he's seen other small cities do the same thing in the past.
"This is a fairly unusual move, but not unheard of," Williamson said. "A lot of small cities are cash-strapped."
In other business, the council:
• Approved an ordinance that allows the city to set tax rates on recreational and medical marijuana by resolution. Ungricht said the council will consider a resolution setting the rates at zero at its July meeting.