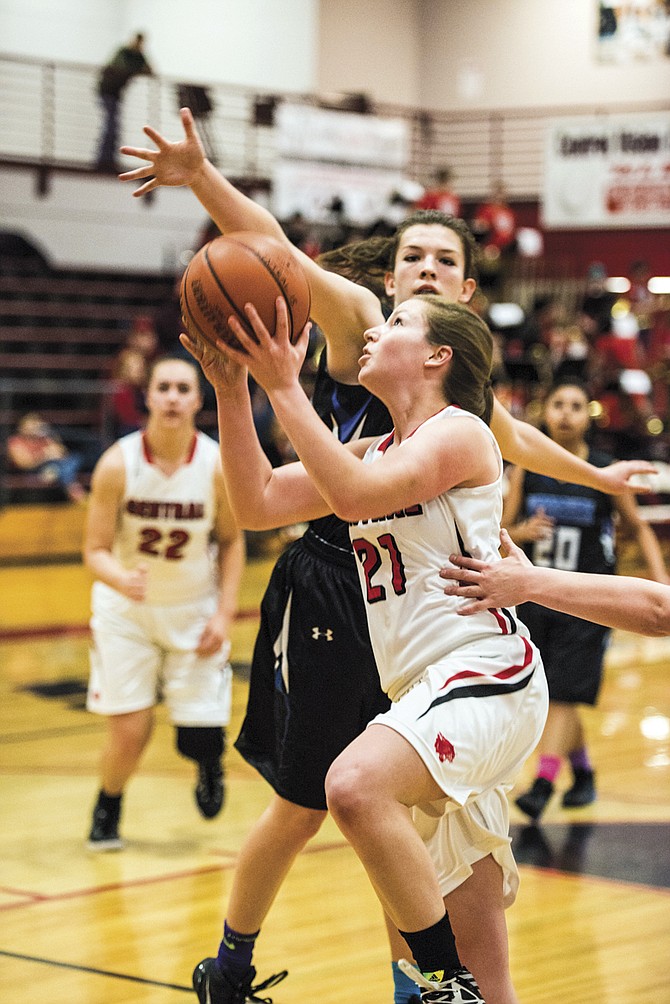 INDEPENDENCE — The Central girls basketball team hopes a difficult league schedule pays big dividends in the postseason.
The Panthers host Churchill Wednesday (today) at 7 p.m. for a Class 5A play-in showdown. The winner advances to the first round of the Class 5A state playoffs on Saturday.
The Lancers finished 9-15 overall and 4-8 in Midwestern League play to earn the league's fifth seed.
Churchill played three Mid-Willamette Conference squads during the regular season. The Lancers defeated Lebanon 49-38 on Dec. 9, lost to Crescent Valley 60-51 on Dec. 12 and fell to Corvallis 53-29 on Jan. 6. Churchill gives up 48 points per game, the most in the Midwestern League, but Central coach Julie McDonald said stats mean little when it comes to the postseason.

"(Churchill) is a team that is beatable, but is going to come ready to fight," McDonald said.

Central (13-10 overall, 8-6 MWC) clinched the league's fourth seed prior to last week's regular season finale. The Panthers earned a 62-52 win over Woodburn on Friday. Kylie Nash scored 24 points, while Sai Tapasa added 20 points to lead the Panthers.
Central began its week by falling to Corvallis 37-36 on Feb. 25. Ryanne Huffman scored a team-high 15 points for the Panthers, which led 36-34 before the Spartans' Hannah Creswick hit the game-winning 3-pointer with nine seconds left in the final period.
The Panthers enter the play-in round with a number of offensive weapons, both inside (Tapasa, freshman Krista Omlid) and outside (Nash, Huffman).
McDonald hopes the MWC prepared players for whatever Churchill throws at them.
"Our league this year, you had to come ready and prepared every single game," McDonald said. "That's going to help us going into our play-in game. Every game has been a dogfight for us. Even a team like Lebanon with four (league) wins, I wouldn't be surprised if they upset Marist Catholic (in the Warriors' play-in matchup). We're starting to understand what it takes to be consistent throughout a game."
Physically, Central has the talent and athletic ability to compete with any team, McDonald said. The team's biggest battle, however, may not be anything that happens on the court.
"We've been working on our mental toughness and staying mentally focused for four quarters," McDonald said. "We are working to stay within our game plan, move the ball on offense and play good defense."