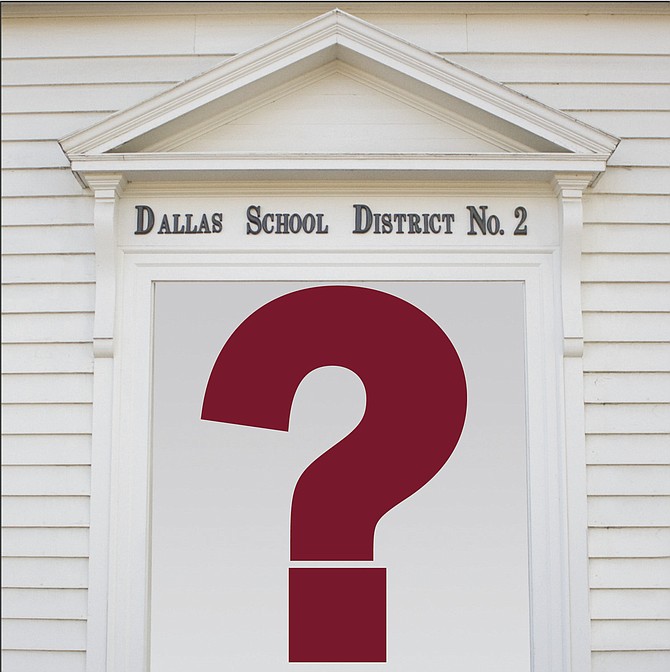 DALLAS — The pool of candidates looking to become Dallas School District's next superintendent has narrowed to three.
Those three finalists — Michelle Johnstone, Jeff Leo and Randy Refsland — will be in town Thursday and Friday for second interviews, visits in the schools and meet-and-greet sessions with community members.
A fourth finalist, Kevin Bogatin, the assistant superintendent for Corvallis School District, withdrew from consideration Monday.
Dallas School Board Chairman Mike Blanchard said when selecting its top three, the board was looking for those individuals who could best guide the district toward its goals.
"We were looking at candidates that would be very collaborative with the district and who had a familiarity with PLCs (professional learning communities)," Blanchard said, referring to teachers meeting in small groups with those who teach similar topics with the goal of working together to improve instruction techniques.
"We were also looking for people who were interested in coming to Dallas."
The final three were selected from a pool of 18 applicants. The board and a 27-member selection committee narrowed the list to 10 who would undergo initial interviews, which concluded last week.
The three finalists rose to the top following those interviews.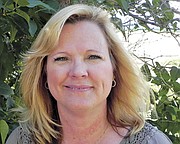 Johnstone has been the superintendent of the Brush School District in Brush, Colo., which serves about 1,500 students, for four years.
She said she is interested in taking the post in Dallas because at about 3,200 students, the district is the perfect size for what she is looking for and also would bring her closer to family.
Johnstone, 51, has 14 years of experience as a school administrator, including working as a building principal in two larger school districts (18,000 and 25,000 students) in Colorado.
She said she will bring a student-first philosophy and innovative strategies when it comes to offering students the same opportunities they would have in larger districts.
"My favorite part of being a superintendent is being able to get in and work with the community," Johnstone said. "They will find that I'm an approachable, visible leader who is focused on kids."
Jeff Leo has lead the Knappa School District of Knappa in Northwest Oregon for the last four years. He also serves as the high school/middle school principal for the district, which has a student population of 500.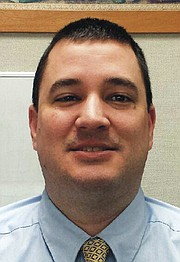 Leo, 42, said he likes the Dallas district's "student-centric" philosophy and also the family-oriented, close-knit feel of the community. He has three young children, ages 4, 5 and 7, and believes Dallas would be a great place to raise his family — and enroll his kids into school.
He said, if chosen for the job, he would bring experience as a superintendent and principal, would seek input from everyone, from staff and teachers to administrators and community members, before making major decisions.
"Dallas is a great district already," Leo said. "I would want to find out what people think we need to do to continue to get better."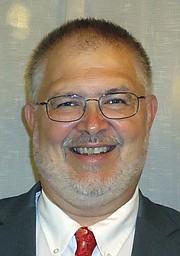 Randy Refsland has been the superintendent in Wisconsin's Clinton Community School District, serving 1,200 students, for five years.
Refsland, 55, said he is interested in becoming Dallas' next superintendent because he likes the support given to schools in Oregon. He said the environment for schools in Wisconsin "has made it tough for us to do our job." Refsland said he would like to spend the rest of his career in a place that values schools and he believe Dallas fits that bill.
If offered the job, Refsland said he will bring the experience that comes from having been a teacher for 18 years, a union president and school principal.
"I like to think I bring a broad perspective," Refsland said. "There's not just one way to do things. … They (people in Dallas) should expect that I will be committed to improving our school district everyday I'm there."
All three candidates will visit the district either Thursday or Friday for school and community tours, with the day concluding at a community meet-and-greet starting at 5 p.m. both days, followed by second interviews with the board.
"The plan is to provide an opportunity for anyone to come in and talk to them," Blanchard said.
Meet the Finalists
What: Community meet-and-greet sessions with Dallas School District superintendent finalists.
When: Thursday and Friday from 5 to 6:30 p.m.
Where: Dallas High School library, 1250 SE Holman Ave.
Who: Thursday, Michelle Johnstone; Friday, Jeff Leo and Randy Refsland.
For more information: www.dallas.k12.or.us/
DALLAS SCHOOL DISTRICT SUPERINTENDENT FINALISTS
Michelle Johnstone
Age: 51
Experience: Superintendent for Brush School District in Brush, Colo., for four years. Elementary school principal in St. Vrain School District (25,000 students) in Longmont, Colo. (four years) and in the Greeley School District (18,000 students) in Greeley, Colo. (six years). Prior to becoming an administrator 14 years ago, Johnstone was an elementary school teacher.
Education: Doctorate in educational leadership and policy studies from the University of Northern Colorado; Master of Arts in linguistically diverse learners from University of Northern Colorado.
Jeff Leo
Age: 42
Experience: Superintendent and high school and middle school principal for the Knappa School District in Northwest Oregon for four years. His prior experience also includes teaching math and serving as head girls basketball coach for Astoria High School in Astoria for four years. Before moving to Oregon, Leo taught math in Yuma, Ariz., for eight years.
Education: He has a master's degree in educational leadership from Northern Arizona University and a Bachelor of Science in secondary education from Western Montana College.
Randy Refsland
Age: 55
Experience: Superintendent of Clinton Community School District in Clinton, Wis., for five years. He took a one-year sabbatical to serve as the chief academic officer with­ the Ameson Education Foundation in Nanjing, China. Superintendent in the Waupun Area School District, Waupun, Wis., and a high school principal in Milton, Wis. and 18 years teaching experience in Wisconsin and Minnesota.
Education: He has a doctorate in educational leadership from Edgewood College and a Master of Science in secondary education from University of Wisconsin – Platteville.