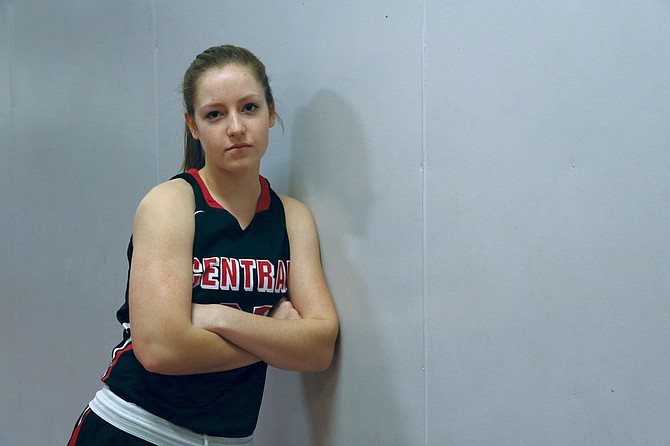 INDEPENDENCE — Central junior Kylie Nash is always up for a challenge.
During the 2014-15 campaign, Nash helped the Panthers succeed in a new league and showed just how valuable she is.
Nash led Central, averaging 16 points per game, a team high, and shot 52 percent from the field.
Nash's impact, both in her scoring, and beyond, is what made her the Itemizer-Observer's 2014-15 Player of the Year for high school girls basketball.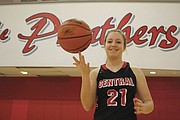 Nash's love of basketball began early. For nearly as long as she can recall, the basketball court has been her proving ground, a place where age and gender didn't matter.
"I have been playing since I can remember," Nash said. "It all started with me participating in my older brother's practices and eventually even playing on a tournament team with him and other older guys. My brother loved it, and my competitive nature and love for the adrenaline and the physicality of the sport got me hooked immediately."
Nash's older brother Trevor, a senior at Blanchet Catholic High in Salem, helped drive Nash to become the player she is today.
"We are both extremely competitive and that has allowed us to push each other in every aspect of life. I will be forever grateful for all he has done for me," Nash said. "My brother and I talk about the sport a lot and always share a new move we learned or a cool play we remember from our games. We practice a lot together at an outdoor court close to our house."

As point guard, it was Nash's responsibility to not only score, but ensure the offense ran smoothly.
There was added pressure in helping Central's first year in Class 5A be a successful one.
Nash didn't shy away from the expectations placed upon her.
"My individual goals were to increase all the areas of my stats and help lead my team to have a great first year at the 5A level," Nash said.
She responded with her best statistical season yet.
In addition to leading the team in scoring and shooting percentage, Nash averaged four rebounds, three steals and three assists per game.
On offense, she not only drove and dished out to teammates; she worked on her 3-point shot, shooting 38 percent from beyond the arc.
"Offensively, Kylie has always been able to see the floor well and take the ball to the basket," Central coach Julie McDonald said. "Last summer, she worked on developing her long-range shot, and she ended up leading our team in field goal percentage."
Not all of Nash's contributions showed up on the stat sheet, but were momentum plays that helped change the course of a game.
"Defensively, she isn't afraid to take a charge," McDonald said. "She can anticipate the next pass for a steal and overall she understands both sides of the game."
As a team, the Panthers finished 14-11 overall and 8-6 in Mid-Willamette Conference play. Central advanced to the first round of the Class 5A state playoffs before falling to Crater 56-33 on March 7.
"The key to my success is putting in work every chance I get," Nash said. "I play year-round and know the importance of putting 100 percent into everything, whether it's conditioning, shooting or simply throwing a pass. You can always expect me to give it my best."
As Nash had a breakout season on the court, basketball has also helped her off it as well,
"This sport has allowed me to use my work ethic to thrive in something I love and that plays to my strengths as a person," Nash said. "It has also allowed me to learn the importance of practice, prioritizing my time as a student athlete and has shaped my goals for the future."
Nash's 2014-15 season may have been her best yet, but she's not settling on past accomplishments. She's hoping to show everyone that her junior year is just the tip of the iceberg for her and her team's potential.
"Next year, I again hope to increase my stats in every aspect of my game and grow as a leader for my team and hopefully be able to take (Central) deeper than we were able to this year," Nash said.