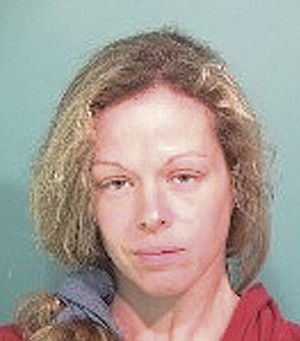 DALLAS — Monica Foster, the former owner of more than 90 malnourished animals seized last month off a Dallas farm, has been indicted on 61 animal neglect charges.
Foster, 41, a Dallas resident, appeared in Polk County Circuit Court Thursday morning for arraignment on 10 counts of first-degree animal neglect and 51 counts of second-degree animal neglect, both felony charges.
Foster pleaded not guilty to all charges Thursday. She was not in custody at the time of the arraignment and Polk County CircuitCourt Judge Monte Campbell ordered Foster not to possess animals as a condition of her release.
She was originally cited for animal neglect on Feb. 18, five days after the animals were taken into custody. Foster is due back in court April 9 for a pretrial conference.
The American Society for the Prevention of Cruelty to Animals (ASPCA) has provided a $10,000 grant to the Polk County Sheriff's Office to help cover the cost of rescue and care for the animals, which included 38 horses, 22 goats and more than 36 geese, ducks and chickens.
The Polk County Sheriff's Office took the animals into custody on Feb. 13 from the property in the 300 block of Pioneer Road in Dallas. Many of the animals were emaciated and in poor health. One horse also was found dead.
"Performing an animal seizure of this size requires significant funding and resources," Matt Stern, director of ASPCA Anti-Cruelty Group Operations, said in a statement. "We commend the Polk County Sheriff's Office for their dedication to investigating crimes against animals, and are proud to supply funds to assist these efforts."
Deputies from the sheriff's office and members of the Polk County Sheriff's Posse provided care and shelter for the animals, which have now all been placed in permanent homes with the help of All Horses Outreach of Seattle and Cross Creek Alpaca Rescue of Tenino, Wash.
Cross Creek also assisted the sheriff's office in finding homes for 180 alpacas seized off a farm last year near Falls City. ASPCA provided a grant to help with covering the cost of care in that case as well.
Polk County Lt. Jeff Isham recognized all those who helped with the rescue effort, including members of the public who adopted the animals
"This case really came together as a result of many, many people working together for the good of the animals," Isham said. "Without everyone working together, this operation wouldn't have been such a success."