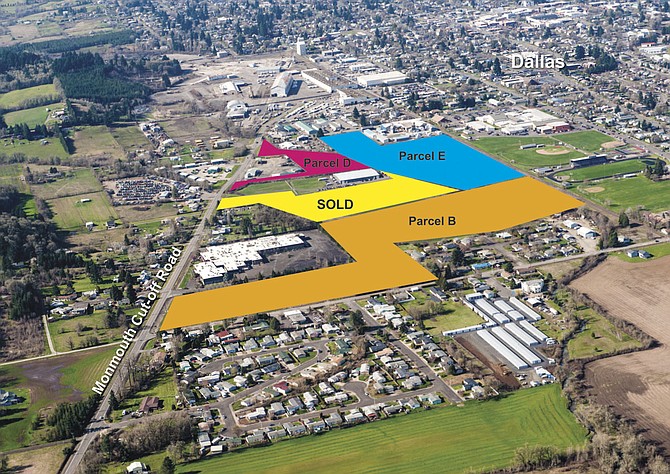 DALLAS — The city of Dallas has high hopes for the sale of about 100 acres of mostly undeveloped industrial-zoned property off Monmouth Cutoff and Godsey Road in Dallas, now owned by the Praegitzer Trust.
The properties are up for auction May 20.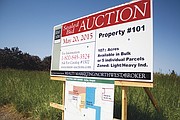 Three of the parcels for sale surround or are near the Tyco building, the former printed circuit board plant that was once a Praegitzer operation.
The fourth piece — the largest at 52 acres — is off Southeast Godsey Road and is being used to grow grass seed.
John Rosenthal, president of Realty Marketing Northwest, which is conducting the sealed bid auction, said the properties were on the market for some time without much action.
He said brokers on the properties, Jeff Miller and Terri Frohnmayer with First Commercial Real Estate Services, approached Realty Marketing Northwest to put them up for auction.
Rosenthal said the zoning on the parcel offers plenty of options for development and are within an enterprise zone, which could provide tax incentives. He added the sale is getting some attention.
"We have had close to 10 to 12 prospective buyers look at it," he said, noting that included potential buyers considering purchasing all the parcels together or individual pieces.
Dallas City Manager Ron Foggin said as far as industrial land goes, the properties are a steal at the minimum bid price. He said that gives the city reason to be optimistic for a good outcome.
"We are hoping that will be a catalyst for the property actually being developed," he said.
Originally, there were five parcels slated for the sale. One of the smaller properties, about seven acres neighboring the Tyco building, has been already been sold.
The remaining properties in the sale are:
• Parcel A: about 52 acres; minimum bid, $650,000. The largest property in the sale, it has a rail line along the north side and could be subdivided.
• Parcel B: about 26 acres; minimum bid, $960,000. This piece has frontage on Monmouth Cutoff Road and is adjacent to the former Tyco building and Parcel E.
• Parcel D: about six acres; minimum bid, $225,000. This parcel is irregularly shaped and has a 6,500 square-foot shop building on the property.
• Parcel E: 13.75 acres; minimum bid $515,000. The property has frontage on Southeast Holman Avenue and a rail line on its north boundary.
• Minimum bid to purchase all properties: $2.35 million.
Property Auction
What: Four parcels of industrial land off Monmouth Cutoff and Southeast Godsey Road in Dallas.
When: Sealed bids are due by 5 p.m. May 20.
Prices: Minimum bids for all four parcels $2,350,000. Individual parcel sales are available as well.
For more information: www.rmnw-auctions.com/ or call 1-800-845-3524.