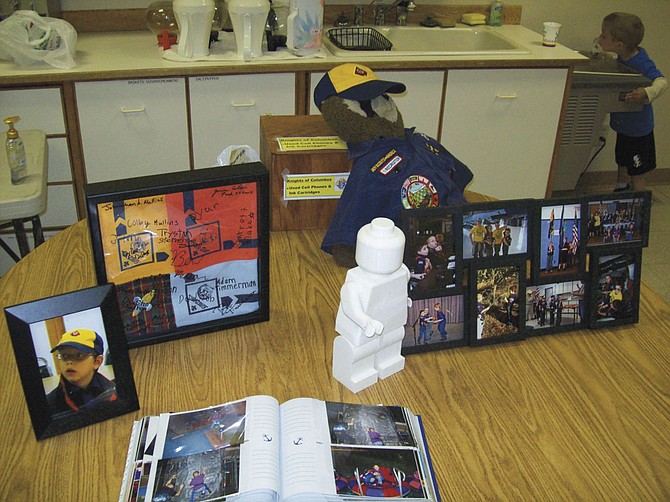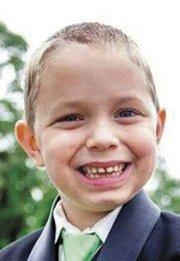 DALLAS — Daniel Indra was a good big brother, doing everything with his younger brother, Liam. He loved sports, video games, and especially activities with his Cub Scout pack.

The 8-year-old was about to start a new year in the program when he suffered a tragic accident.
In September, Daniel was helping renovate a barn on his grandparent's property in Monmouth when he fell through a hole in the second story floor and later died of his injuries.
On May 11, the National Court of Honor of the Boy Scouts of America awarded Daniel with the Spirit of the Eagle Award, a posthumous recognition of an active Scout younger than 21 who dies of illness or accident.
"I thought it was really neat. He really liked scouting and we always wanted him to achieve all that he could in Scouts and obviously he didn't have a chance to go as far as he could," said Daniel's father, Nicholas Indra. "It really recognized what he could have been."
Indra said the highest rank a Scout can achieve is Eagle Scout, so as the name implies, Spirit of the Eagle is like an honorary Eagle ranking.
"We didn't really know about it until somebody at the (Cub Scout) pack mentioned it to us," Indra said following the May 11 award ceremony at St. Philip Catholic Church in Dallas. "It was a great way to remember him. I think it's really great that the scouts developed this honor."
Daniel, who had just started third grade at Monmouth Elementary School, was excited about scouting — and liked to share the experience with others.
He had already earned a "recruiter badge" for successfully encouraging his friends to join the Scouts, Indra said — and he could have done so much more.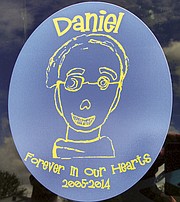 Spirit of the Eagle honors that.
"This award is bestowed by the National Court of Honor as part of the celebration of life of this young person," reads the official award application. "It recognizes the joy, happiness, and life-fulfilling experiences the Scouting program made in this person's life."
Indra said the award is just another example of the overwhelming support his family has received from the Scouts and the community since their son's death.
In the months since, in Daniel's honor, Indra and his wife, Alissa, have tried to give back.
It might be small things — like donating books Daniel liked to his school's library — or because Daniel was an organ donor, life-altering gifts. Four people received organs from Daniel.
Indra said he's now focused on developing a business that he hopes will help families facing the same situation his did when looking for an urn to hold Daniel's ashes.
He said finding one appropriate for a child proved impossible because they were all designed for adults.
Indra has created a prototype "Lego-man" urn with a 3-D printer and hopes to gain permission from the company to sell it.
"It's something we hope to offer to other families," he said.
Indra is in the process of raising money to buy the commercial-grade printer needed if the idea does grow into a small business.
He said since the accident, his family's life has been hectic with finding ways keep Daniel's memory alive.
But that, in a way, has been healing.
"We all miss him a lot," Indra said of his son. "But at least there is a few good things that came out of it. We just try to focus on that."