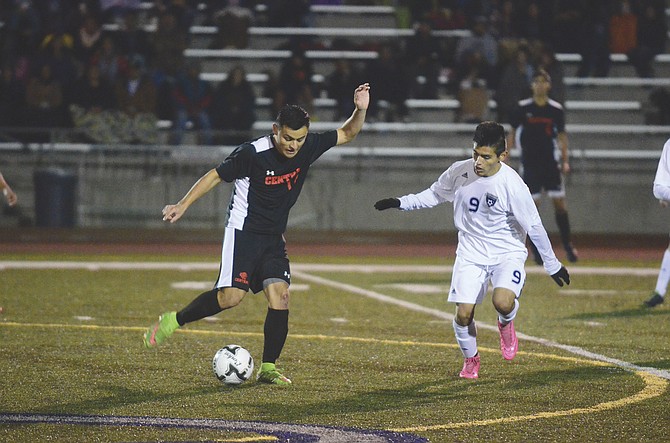 WILSONVILLE — Facing the top-ranked team in the state, Central's boys soccer team lost to Wilsonville 6-1 in the first round of the state playoffs on Nov. 3.
Despite the loss, the Panthers had a lot to be proud of during their performance.
"I feel that we handled ourselves well," Central coach Carlos Esquivel said. "We played hard throughout the match. We can't take anything away from a team like Wilsonville. They had the speed that is expected from a team that plays that well. We fought hard and gave what we could. I'm proud of our guys."
With Esquivel's first year as head coach and an inexperienced roster, the Panthers finished with a 5-9-2 record overall and 3-4 mark in Mid-Willamette Conference play.
This season saw several players make sacrifices, including Evan Hoover who made the switch from forward to defense.
"He had such enthusiasm to play a different position," Esquivel said. "He learned the position well. He's an aggressive player and he improved our defense a lot through his play."
With one year under his belt, Esquivel said he's ready to continue to build the soccer tradition at Central.
"We're a young team and we still have a lot to improve on to be a successful team," Esquivel said. "A lot of that goes on me. I've learned a lot this season. I believe that with time and hard work, we'll improve greatly. I hope we continue to get support, not just throughout the soccer season, but throughout the year. I believe we can build a very good soccer program in the short future."