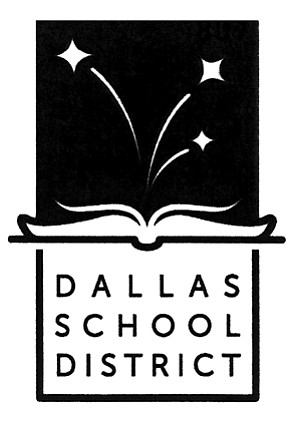 DALLAS — The first year of the Dallas School District's new food service program may not have been a "success" in the profit and loss column, but officials believe it is headed in the right direction.
The program suffered a $28,000 loss due to higher expenditures, but meals served are up and so is revenue.
Last school year was the first year of the partnership between Central and Dallas school districts for food service. Instead of renewing its agreement with a contractor to provide school meals, the district paid half the cost of Central's program director, Mike Vetter, and hired its own food service staff. In a change from practice in the past, school kitchens at all buildings prepared meals fresh on site.
Tami Montague, Dallas' business manager, provided the Dallas School Board with a year-one recap on Nov. 9.
She was quick to identify the first of several highlights of the program's inaugural year.
"In year No. 1, our staff — brand new in most locations, working in new kitchens that haven't been used for the purposes that we were putting them to use for in a very long time — in spite of the challenges, they rolled up their sleeves and put their heart and soul into making sure that this worked," she said.
They had their work cut out for them, especially at the beginning of the year, when all kitchens had to be up and running.
Montague said it was similar to opening multiple restaurants on the same day.
That challenge was combined with glitchy meal counting software and new food purchasing practices.
The changes — including spending $51,000 at the beginning of the year to buy food — made cost control difficult.
"We had a lot of repairs that needed to happen at our buildings for equipment that hadn't been being used for daily preparation," Montague said.
The average number of meals provided increased compared to years past, with 1,776 served each day in 2014-15. The previous year, that number was 1,740, and 1,699 meals were served daily in 2012-13.
Montague said this year, program managers will focus on cost reduction. Revenue in 2014-15 was $880,031, more than in previous years, but costs came in at $907,990.
She said the district has a running start on reducing costs with more than $20,000 in usable food left over from last year; a two-year Farm to School grant providing $9,500 this year; and a $16,000 increase in the district's "commodities" purchase allowance.
"We are looking at $25,500 in food we paid for last year that we won't need to pay for this year," Montague said.