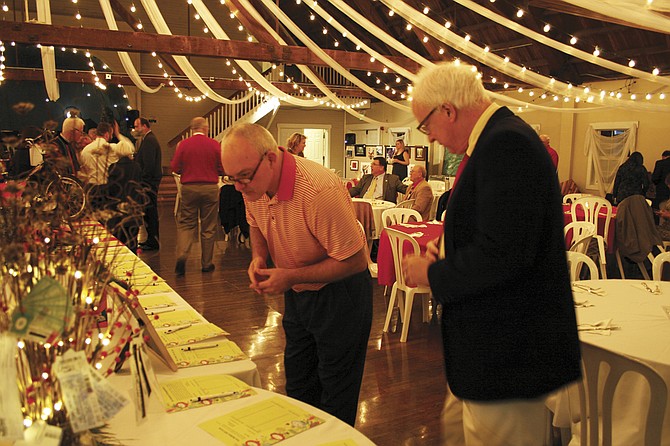 INDEPENDENCE — It's still more than two weeks away, but tickets are going fast for the annual Monmouth-Independence YMCA auction, slated for Dec. 11.
"I have 25 tickets left," said Natascha Cronin, director at the Y. "It's a great problem to have."
Last year, Cronin said she sold 49 tickets to the event, noting that she and her employees have done a better job of marketing this year, selling 175 tickets so far. Tickets are $25 per person or $200 for a table.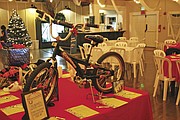 The annual fundraiser supports programs in Monmouth and Independence.
"The money goes toward the scholarship fund for youth and families," Cronin said. "So whether it's a child who needs help paying for a soccer program or a family who needs help paying for their membership, our mission is we want everybody to be able to participate in our programs.
"This fundraiser allows us to fulfill that part of our mission."
The auction will see a return of the wine pull, where people pay $20 and draw a number which corresponds to a bottle of wine valued at $20 or more, Cronin said.
"There will also be three different tastings available," she said. "One is worth $200. It's a chance, but you'll get your $20 worth."
The silent auction will feature about 150 items, and 14 big-ticket items for the live auction, including a tour of Bull Run distillery with the owner and distiller, a private dinner and pairing for eight at Three Legged Dog, a custom bird tour in Bend, a handmade quilt, tickets to the Blazers, and a stay in Lincoln City.
The silent auction has a lot of toys, as well as certificates to local restaurants, handmade hats and a gift certificate to a local tattoo place.
"From distillery tours to birding, I feel like we're hitting all the age groups (and interests)," Cronin said.
New this year is a game called "Lucky Key," Cronin said.
"We'll have a door and a bucket of keys," she explained. "People will buy a key — or 10 — and at the end of the night, they can try their key. Whoever can open the door will win a big prize."
Everyone who plays the Lucky Key will end up with at least a cool keychain, Cronin said.
Attend the gala
What: Monmouth Independence YMCA annual Christmas auction.
Where: Green Villa Barn, 2315 Independence Highway, Independence.
When: Doors open at 6 p.m., with dinner at 7 on Dec. 11.
Admission: Tickets are $25 per person, or buy a table for $200. Admission is limited, and tickets are going fast.
Of note: The event will include live music, socializing, a great meal and a chance to do some Christmas shopping, all while supporting the programs at Monmouth-Independence YMCA, director Natascha Cronin said.
For more information: Monmouth Independence YMCA, 503-838-4042, or online at theyonline.org.