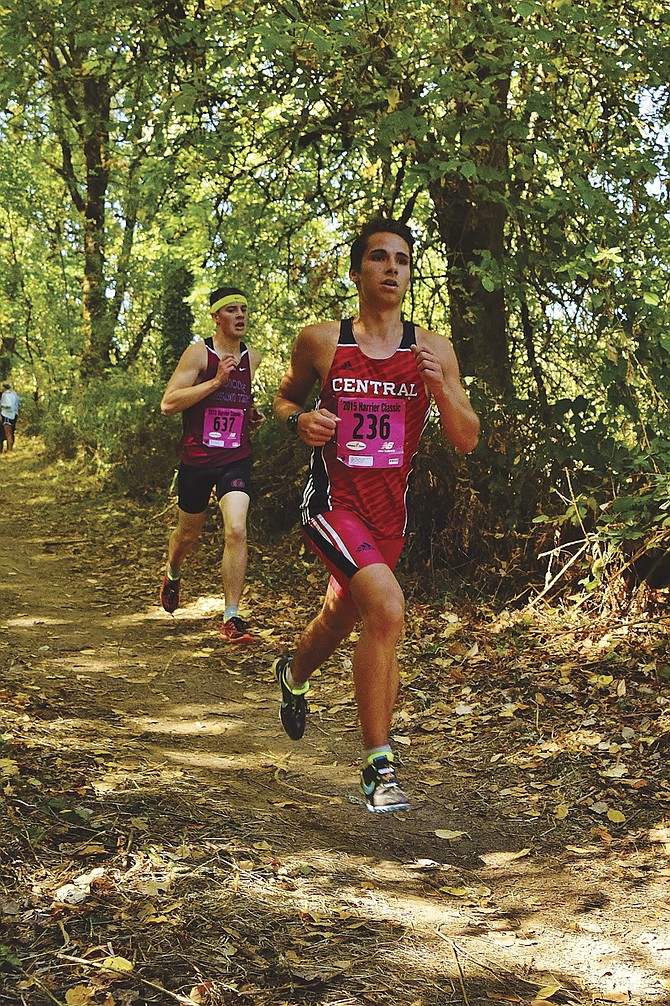 INDEPENDENCE — Central cross-country coach Eli Cirino knows saying goodbye to any senior class is difficult. This year, four of the team's seniors — Jamie Smith, Darien Hume, Tucker Engle and Rex Omlid — will be especially hard.
The quartet of runners were part of the first team Cirino coached at Talmadge Middle School. The group has created a bond that surpasses anything they imagined.
—
Starting cross-country in middle school was never supposed to be anything serious.
"I'm surprised I'm even still doing this sport and built a lifestyle around this," Engle said. "This is not what I envisioned for myself, but I'm glad it's worked out this way."
Some, like Omlid, joined because of friends. Others, like Engle, did it as a way to stay in shape for other sports.
"I started out with Finkbeiner as my coach," Hume said. "He was a nice, old man. He was a skilled coach, but really laid back. We had mileage that was really specific to us."
It was when Cirino took over the middle school program in 2011, the seniors' eighth-grade year, that things began to change.
He pushed his runners, challenging them to run farther than they thought they ever could.
"When Cirino started, I was honestly scared of him," Hume said. "I didn't know what it was to work hard yet."
He began to have more group runs instead of individualized distances and emphasized the importance of the training process.
"I want to help them to love running," Cirino said. "I don't just want to get them into shape and then have them stop running when they're done with high school."
He also had a larger goal in mind. Cirino wanted to show his runners that while workouts may be difficult, it's nothing compared to what life would throw at them. Something else happened.
Cirino became more than a coach. He became a father figure for his runners.
"When you look at them in middle school, they're kids," Cirino said. "I think now they've had genuine, real life experiences together. When we say it's like a family, it truly is. We've gone through everything together."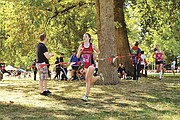 That is Cirino's ultimate goal: help his runners become better people. Whether that means helping them through a difficult time or not being afraid to show their emotions, Cirino hopes running helps teach them about how to live.
"He has high expectations for us as runners and as people," Engle said. "It was new to us at first, but it led us to realize this is what we love doing. … It's given me a new perspective on life. It's helped us see some problems we think are really difficult aren't that difficult when you put it in perspective."
This fall, Hume and Smith are on varsity. Engle and Omlid are returning from injuries. Each of them knows they won't be the fastest runners in the state, but they've become lifelong runners.

This year, the seniors hope to pass on their love of running to the next generation.


"There's a strong feeling that we want to show (the younger runners) if you work hard, you can achieve anything," Smith said. "I came in being pretty slow as a freshman and I've worked up to where I am now. We want to instill that determination in them."
Cirino knows he'll have plenty of other runners he'll get to know in the future. The feeling won't quite be the same.
That sentiment is mutual for his runners, who discovered more than a team.
"Without cross-country, I wouldn't be the same loving person that I am," Hume said. "I wouldn't be as happy. I wouldn't be happy."