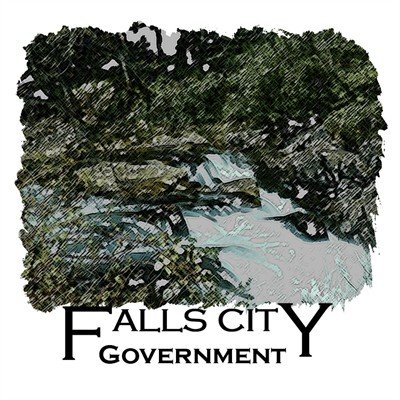 FALLS CITY — Every winter those living in a square mile zone near Sheldon Avenue in Falls City experience frequent and sudden flooding.
Thanks to more than 18 months of detective work on the part of Oregon State University students, namely Joe Kemper, residents are closer to finding a cause.
Kemper, a master's degree candidate in the field of water resources engineering, is using the project as his thesis subject. He hopes to find feasible fixes for residents who have been dealing with the problem for decades.
Last winter was mild, so landowners were spared significant problems, but that hasn't always been true.
"In years past, roads were covered and septic tanks quit functioning," he said.
About a year ago, OSU dug a well in the middle of the flood zone to monitor ground water levels through the rainy season. Kemper said when sensors were placed in the well, the water was 12 feet below the surface. That rose to about 2 feet below the surface by the end of December. At that point, any major rain event could trigger flooding.
"What we found was that it's a combination of surface water and ground water (causing floods)," Kemper said.
Kemper is now applying the data to the properties affected by the seasonal deluges. The well, plus radar testing to map the bedrock in the area, will give property owners options to mitigate the flooding temporarily.
"It's October; the rains are coming," Kemper said. "I would like to help find lowimpact, cheap ways to resolve the problem short term."
Tracy Young is one such landowner. She's lived off Sheldon Avenue for eight years and has had flooding problems each year.
Water falling on the hills above her house is channeled on to her property, so it doesn't take much rainfall to cause a problem. She said Kemper is mapping the bedrock on her property to find ways to redirect the water.
"We are trying to find out why it fills up with ground water so quickly," she said. "Now we are going to find out where the sandstone layer is that prevents the water from going deeper."
Kemper will finish his report this spring and his objective is to provide the data necessary for the city or landowners to apply to state agencies for funding to install long-term fixes.
"You could throw money at the problem and find a solution, but the city doesn't have $200,000 to spend and neither do the landowners," he said. "Our main goal is to create a booklet of options based on scientific observations."
Kemper said that part of the project — the engineering and science — has been enlightening, but he's learned the most from working with city residents. He said people in Falls City have put plenty of time into the project, including Falls City High School students who assisted with field work.
"Good science is great at finding solutions," he said. (But) "involving the community affected is the best way to get results."