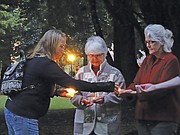 MONMOUTH — A bell chimed and a moment of silence was held Saturday night at Western Oregon University for each person who was shot and killed at Umpqua Community College on Thursday.
Nine times that bell chimed, following the reading of each person's name.
Rebecca Strader, a pastor at WOU and in Falls City, helped organize the candlelight vigil, hosted by Western Compass Campus Ministry and attended by more than 60 students and employees.
The event provided a time and place for students and staff at Western to mourn the mass-casualty event that brought attention from around the world, another school shooting, this time in Roseburg.
Watching the events unfold so close to home made it clear: it could happen anywhere.
"I don't think you're ever ready, to be honest," said Rebecca Chiles, WOU's public safety director. "But we are preparing. We are trying to make sure that our community is prepared."
Chiles said she has learned from things that didn't go quite as planned in Roseburg. The college's public safety notification system failed during the active shooter event.
"We tested our alert system this morning," Chiles said Monday. "It went well. We've learned new things about our system."
Upgrades have made it possible for Western's students to add their parents to the alert system, Chiles said.
A few weeks ago, public safety started hosting a class called ALICE — alert, lockdown, inform, counter, evacuate.
"We're teaching that to both our students and our faculty and staff," Chiles said. "It teaches people, and gives them options from the moment that they are alerted that an active shooting is happening, to the moment that law enforcement arrives to engage the shooter."
Media relations for WOU Lisa Catto said she believes the campus is ready for an emergency such as an active shooter.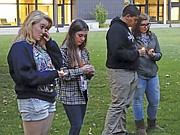 "Over the past week or so, a printed emergency procedure quick guide was distributed around campus," she said. "One of the sections details how to respond in an active shooter situation."
Also, the ALICE training was given to new students during New Student Week, Catto said.
In K-12 schools throughout the county, plans for emergencies, including an active shooter scenario, are being practiced and refined.
"We adopted, as a district, and are updating all our safety policies and procedures throughout the district," said Buzz Brazeau, superintendent for Central School District. "In that update, we are adopting (the practices on) ILoveYouGuys.org."
The district continues to work with local law enforcement and first responders, Brazeau added.
One of the difficulties in getting and staying prepared for tragic events is changing of students and staffing, said Independence Police Sgt. Tino Banuelos.
"As we hear more and more closer to home, it creates a sense of urgency," Banuelos said. "It never feels like you're completely ready for something like that. We continue to practice with the school district, running drills, educating and informing our students and staff. With new staff, new students every year, we have to educate new people every year. It's a never-ending thing."
Michelle Johnstone, Dallas School District superintendent, said she is working to practice drills for all emergencies, including an active-shooter scenario.
Doing drills gives her and her employees insight into what they can do better, Johnstone said.
"In the event something like that happened – I would pray it wouldn't happen – everyone will know what to do, from kids to parents to teachers," she said.
The shooter at Umpqua Community College was Christopher Harper-Mercer, 26, of Winchester. He shot and killed nine people, injuring another seven. The Douglas County Medical Examiner ruled his death a suicide.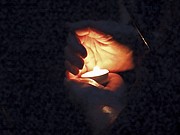 In memory of:
Treven Anspach, 20, of Sutherlin
Larry Levine, 67, of Glide
Lucas Eibel, 18, of Roseburg
Quinn Glen Cooper, 18, of Roseburg
Rebecka Ann Carnes, 18, of Myrtle Creek
Lucero Alcaraz, 19, of Roseburg
Jason Johnson, 33, of Winston
Kim Dietz, 59, of Roseburg
Sarena Dawn Moore, 44, of Myrtle Creek