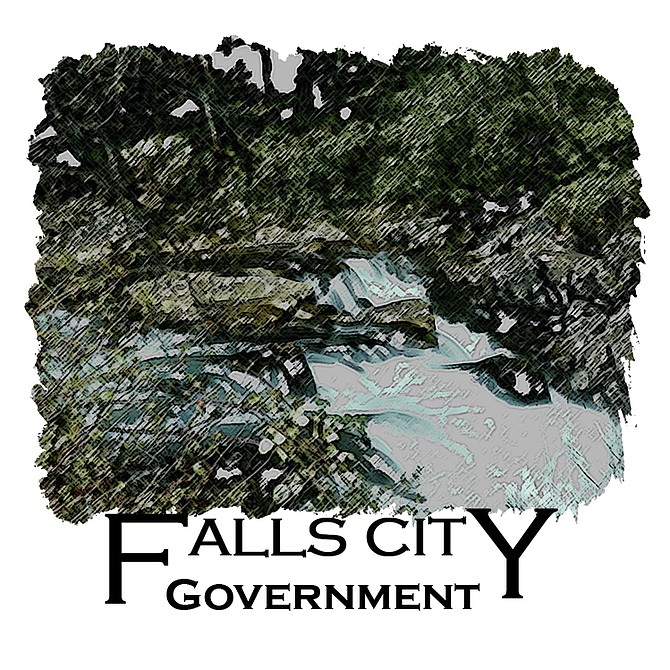 FALLS CITY — The city of Falls City will consider changing its code to allow marijuana dispensaries to open, but there's a catch.
If the Falls City City Council approves restrictions it appears to support, there would be no place for one to open.
Currently the city code requires business to comply with federal law, which does not recognize marijuana as legal. But Mayor Terry Ungricht suggested changing the code to technically allow a dispensary to open in the city, but using its discretion in restricting location to make it virtually impossible to find a place to operate one.
Under state law dispensaries are disallowed in residential areas or within a 1,000 feet of a school. In a Falls City, that's a significant portion of the town.
"It leaves very few areas for (dispensaries) to go," Ungricht said.
He added state law allows local jurisdictions to apply further restrictions. He suggested adding a provision that would exclude dispensaries within a 1,000 feet of parks.
"There would be nowhere in town you could put dispensaries," he said, "That way we are allowing it, but our development code would have those restrictions."
There's another avenue to keep dispensaries out — an outright ban that requires a vote of citizens.
Ungricht pointed out that, if successful, a ban would preclude the city from receiving revenue from state taxes on marijuana. He said while much about how the taxes would be dispersed is undetermined, he believes the city could still receive some taxes if it allows people to grow marijuana.
"I noticed a lot of people grow here," Ungricht said.
He said it's possible that taxes could be given to cities based on sales and manufacturing. The city would forgo revenue from sales, but could still receive taxes based on population, similar to how alcohol taxes are dispersed.
The majority of the council agreed, saying the city shouldn't put a ban proposal on the ballot.
"The negative to that is if the citizens of Falls City chooses to have a ban on dispensaries then we would not be able to share in the taxes from the state," said Councilor Dennis Sickles.
The idea of disallowing dispensaries by land use codes did draw objection from Councilor Tony Meier.
"I think putting a dispensary here, cost wise, might not even be reasonable," Meier said. "But on the other hand, why have the people here that are going to be legal about it go someplace else and buy it and let them get the tax money that we could be getting?"
The rest of the council didn't share his point of view, however.
"I think that the council spoke on dispensaries in Falls City and I would not be willing to vote for dispensaries in Falls City," Dennis Sickles said, referring to a previous decision to ban dispensaries through the city code.
Ungricht said he would bring an official proposal, reviewed by the city's attorney, at a future meeting.