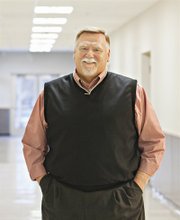 INDEPENDENCE — A Central High student has been referred on a charge of disorderly conduct after making a threat of violence against another student at the school.
Independence Police Chief Bob Mason said it was against a particular student, but "was made in a general manner that referred to anyone present."
Central School District officials and Independence police learned of the threat on the evening of Oct. 6 and sent a message to parents that night informing them of the threat.
The threat, posted to Facebook and Twitter by someone other than the suspect, went viral on Oct. 6. Within minutes, several calls were made to police and to district officials, spurring an immediate police investigation.
"Through that investigation, we were able to determine, with a reasonable level of certainty, the source of the rumor. A plan was developed to address the perceived threat while opening school as usual on Wednesday," Superintendent Buzz Brazeau said in a statement posted on Central's website following the incident.
While Wednesday was business as usual at Central, there was an increased police presence on campus.
Independence Police Chief Bob Mason said the suspect originally made the threat to another student more than a week before it was posted.
Rumors spread about the threat throughout the school in the subsequent days before it was posted, Mason said.
On Oct. 6, the text of a Facebook group chat about the threat was posted to Twitter and spread throughout the community, he added.
"The student that made the original threat had nothing to do with the message going viral," Mason said. "There was no direct threat posted in any form, but rather, a message from unrelated people talking about the threat."
Mason declined to comment further on the suspect, fearing revealing details would identify the student.
No arrest was made following the incident, but the suspect has been referred to Polk County Juvenile Department on first-degree disorderly conduct, he said.