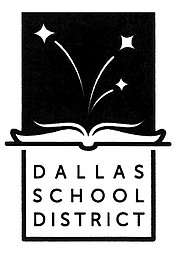 DALLAS — A task force formed to examine and improve so-called fifth-year programs is working toward a recommendation in hopes of keeping them as an option for students.
There's still plenty of time before the group has to offer its recommendation in February. But Dallas High School Assistant Principal Brian Green fears some in the Oregon legislature have already made up their minds against the programs.
"I can speak for Dallas in that it would be devastating if the fifth-year programs were to go away," Green said.
Fifth-year programs allow students to defer receiving a standard high school diploma to pursue an advanced diploma and attend classes at a community college. Because they are still considered high school students, the state school fund pays for expenses. Dallas' program, Extended Campus, is the largest in Polk County, but Central and Falls City also have programs.
In the last legislative session, a bill aiming to phase out the programs died in committee, but another bill created the task force to offer solutions about concerns for financing and equity.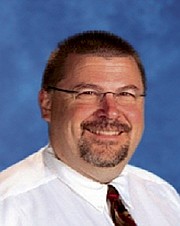 Green is on the committee and said there are legitimate concerns about financing — and ways to address those problems, such as tapping into federal grants and limiting them only to students who truly have financial need.
He also sees issues with one of the options for replacing fifth-year programs, the Oregon Promise. That program offers free community college to students, but one of the requirements is students have to earn at least a 2.5 GPA.
"One of the concerns I have about the minimum GPA is that we have certain students who are not very successful their freshman and sophomore years," Green said. "They are able to turn it around and do really well but because of their freshmen year, how they started their high school, they don't hit that 2.5 GPA. It would exclude a fair amount of students who have proven successful at the college level."
Based on this year's enrollment, 24 of the 69 students participating in Extended Campus couldn't be part of Oregon Promise.
"I'm absolutely confident that the majority of those students will be very successful, if not all," Green said.
Another part of Extended Campus that has proved helpful to students is its counseling assistance. That's one of the reasons 80 percent of enrollees continue to their second year in college. Oregon Promise does not offer that, Green said.
"I think that is the biggest part that is left out," he said.
Green said so far, the task force's meetings have been productive, but he hopes that work isn't for nothing.
"If they have their minds made up that they are going to do away with these programs, I'm not so sure how much our input is going to be taken into consideration," he said. "I'm hopeful that they are going to look into our recommendation and be thoughtful when deciding whether or not to do away with fifth-year programs."