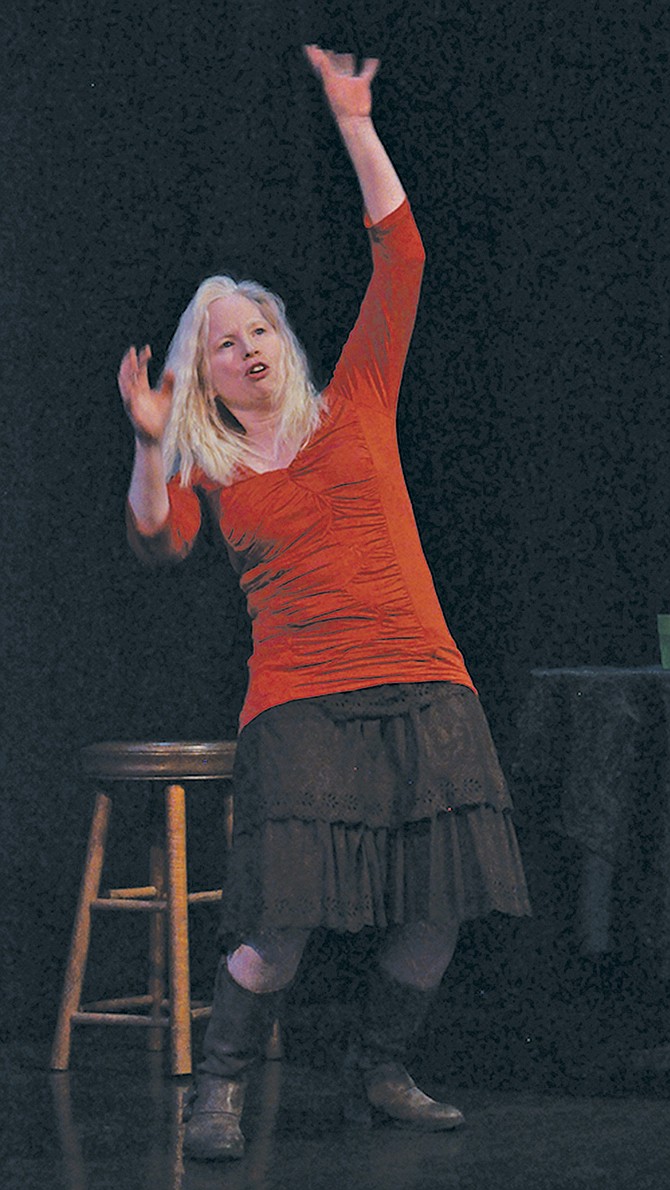 DALLAS — The art of the spoken word — storytelling — will be the focus of Dallas Public Library's "Storytelling Festival" Friday and Saturday.
The first-of-its-kind festival for the library will feature an evening performance for adults by Portland Story Theater, a troupe of professional storytellers. Saturday, a number of storytellers with tales suitable for all ages will perform at the library throughout the day.
Mark Greenhalgh-Johnson, Dallas library manager, said events like this are growing in popularity, perhaps filling a void left by social media culture.
"The 140-character tweet has become the way we communicate," he said." It's (storytelling) become something people are longing for. People may not have (enough material for) a book, but they do have a story."
Learning how to tell those stories in a way that connects to an audience is an art form that Portland Story Theater has perfected. Having performed most of its shows in a 300-seat theater in Northeast Portland, the group has begun to take its stories on the road. Dallas is one of a handful of stops on its calendar. Its performance is at 7 p.m. Friday in the Dallas Civic Center, 945 SE Jefferson St.
"They are really wanting to get the word out about storytelling," Greenhalgh-Johnson said.
Friday night's show will be "Founders, Friends, & Faves," a collection of stories including those of the theater's founders, friends of the group, and few all-time favorites.
Greenhalgh-Johnson said bringing in performers whose shows are geared toward those 18 and older is a first for the library, as is hosting a group from Portland. He said he would like to see an enthusiastic crowd, no matter the size.
"We are hoping it's something we can continue," he said. "We really want to be something the community wants."
Saturday, events will shift to the library and include a number of storytellers, some familiar to those who participate in summer reading activities, such as Brad Clark and Chetter Galloway.
Greenhalgh-Johnson said libraries should embrace the revival of traditional storytelling, and this festival does just that.

"Libraries, we are all about stories," he said. "And some written stories started out as oral stories."
Storytelling festival schedule
FRIDAY
• 7 p.m. — Portland Story Theater, "Founder, Friends & Faves." Dallas Civic Center, 945 SE Jefferson St., Dallas.
SATURDAY
All events are at the Dallas Public Library, 950 Main St., Dallas.
• 11 a.m. — children's stories by Gloria Stanley.
• 11: 30 a.m. — children's stories by Marian Scadden.
• 12:30 p.m. — children's stories by Brad Clark.
• 2 p.m. — stories for a general audience by Chetter Galloway, presenting "Testifying & Talking that Talk."
• 3:30 p.m. — Native American stories with a focus on Nez Perce and coyote stories, Curt Yehnert.
• 4:45 p.m. — stories from journals of early pioneers by "The Storylady," Lorraine Ward.
Of note: All events are free.
For more information: 503-623-2633.