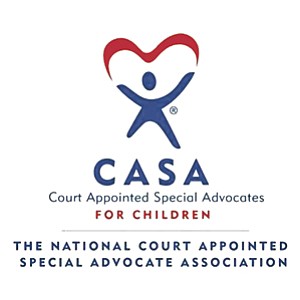 DALLAS — CASA of Polk County has a new home and is ready to show it off during an open house on Wednesday.
CASA (Court-Appointed Special Advocates) pairs trained volunteers with abused and neglected children who have been removed from their homes. The volunteers advocate on behalf of children as they move through the court system.
CASA's new office is at 580 Main St. in Dallas. Until a few months ago, the organization was housed in the Polk County District Attorney's Office.
With the DA's office and CASA both expanding, that arrangement was becoming cramped.
"We have grown to the point that we needed our own place," said Mike Barnet, CASA's assistant director. "Before we had (space) a little bit bigger than a cubicle in the DA's office."
Barnett said now CASA has easier access for the public and longer office hours. He added the move wouldn't have been possible without the help of the Polk County commissioners and Administrator Greg Hansen helping the organization find and pay for the new office.
"The county really went to bat for us," Barnett said.
With a new home to grow into, CASA also will hold another training session beginning Friday. Training will be held each Friday for 10 weeks from 4 to 7 p.m. The first session will include an orientation describing the role of a CASA in a child's life.
Wednesday's (Sept. 23) open house, which will include the office "ribbon cutting" is from noon to 1 p.m.
Office hours are 10 a.m. to 5p.m. Monday through Thursday and 1 to 5 p.m. on Friday.
Barnett said with a new office and a growing number of volunteers, the next task is moving CASA of Polk County Director Katey Axtell from part time to full time. The organization is seeking grants to enable her to work more hours.
"We are trying to make it happen," Barnett said.
See CASA's new digs
What: CASA of Polk County's open house.
When: Wednesday (Sept. 23) at noon.
Where: CASA's new office, 580 Main St.
Of note: Want to volunteer? CASA will begin its next 10-week training session on Friday at 4 p.m. at the new office.
For more information: 503-623-8473.