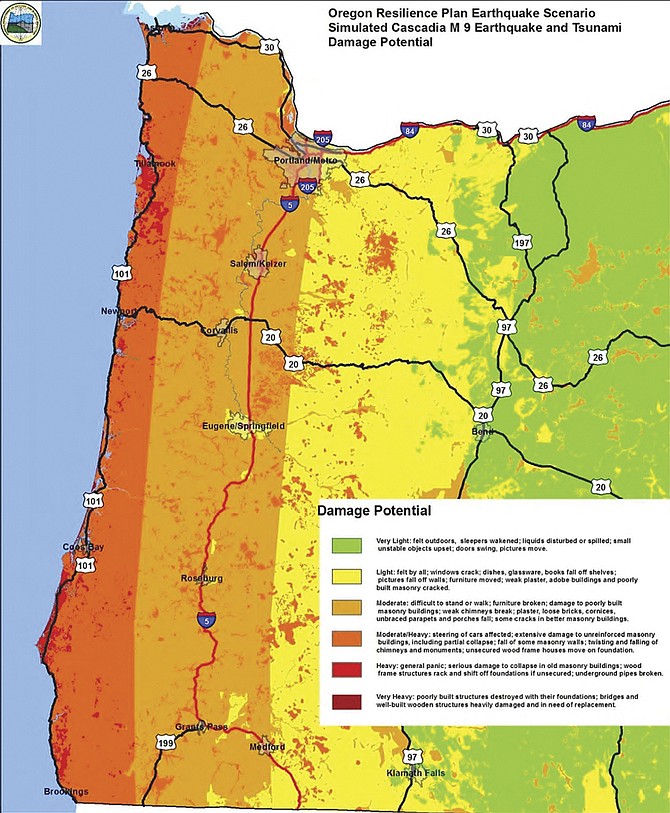 Editor's note: This the third in a series of three stories exploring what would happen during and after the predicted 9.0 Cascadia subduction zone earthquake.
Cascadia earthquake series
• In the first story in the Aug. 26 issue of the I-O, we outlined how the predicted Cascadia subduction zone earthquake would affect Polk County and how state and local officials have been planning for it.
• The second story in the series, published on Sept. 9, detailed what plans Polk County government, school districts and cities had to deal with disasters now and what more could be done to better prepare for Cascadia.
• This week we address what individuals and families should be doing to prepare themselves for "The Really Big One."
POLK COUNTY — The shaking has stopped. You are alive and in one piece.
You breathe in, but soon realize there's something you haven't thought about: What's next? Where is my family? Are they safe? Can I get to them?
"What do you do? You sit there and worry," said Kimber Townsend, Polk County Community Emergency Response Team (CERT) manager.
But you didn't have to if you had made a plan and stored supplies and food.
The predicted Cascadia subduction zone earthquake, that could rock the Northwest with 9.0 magnitude shaking and a tsunami on the coast, need not victimize us twice: once with what could be considerable damage and destruction, and again with helplessness caused by a lack of resources and planning.
Every family should have a plan, Townsend and other local leaders urge. The time to do that is now while the 600-mile fault off the coast remains dormant.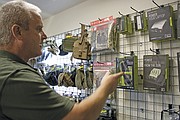 Preparation is needed
The process doesn't have to be overwhelming or become a financial hardship — even though the state estimates basic services, like electricity, will be down for at least three months — and can be tackled step by step.
"Preparedness does not have to be expensive," said Althea Rizzo, the geologic hazards program manager for Oregon Emergency Management. "Having a discussion tonight at dinner could be the first step. That doesn't cost anything."
While a 72-hour kit may be woefully inadequate for a disaster of Cascadia's proportions, it's a good place to start.
Being prepared will help not only you and your loved ones, but the entire community, said Polk County Emergency Manager Dean Bender said.
"Start working away at it. Take a few things a month," he said. "If people become self-prepared, it takes the burden off government because we are not going to have the people to come help them."
He said the scenario for Polk County, a mostly rural county, is that police departments likely won't be at full strength and largely volunteer fire departments also will struggle to get personnel to work while they care for their own families.
If the earthquake were to happen in the middle of the night, highly populated West Salem may be left with few, if any, police officers on duty, only one manned fire station, and vulnerable bridges between it and the closest source of help, Bender said.
It could remain that way for some time as state and federal agencies scramble to send assistance.
"They are not coming to Polk County. They are going to Portland. They are going to Salem, Eugene," Bender said. "They are going to go to the larger population areas because you get the biggest bang for your buck. We are going to be on our own for a while."
Dallas City Manager Ron Foggin said if uninjured survivors can take care of themselves for a while, the city could focus on responding to true emergencies.
"We are going to need people to be self-reliant during those times, to be able to help themselves and help their neighbors," he said. "If we are not having to worry about healthy people who just don't have a supply of drinking water, we can concentrate on those (who really need help)."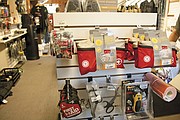 Make your plan
Creating such self-sufficiency requires thinking ahead and organization. Townsend said first make a plan for your family, taking into account different scenarios, such as if the quake were to strike during the work or school day.
She said to establish a meeting point if family members are away from home and create backups. Trying to call each other, unless done quickly, probably won't work.
But a short text message or a call to a friend or relative outside the damage zone could get through. That person could relay messages about the status and whereabouts of family members.
Townsend said when it comes to talking with children about those plans, being plain and truthful is best.
"We have to be honest with our kids," said. "There is this pervasive piece of 'I don't want to scare them.' You are just creating victims (when you do that)."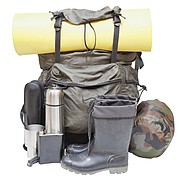 Building your kit
Stocking food and supplies for three months for each family member — Townsend's minimum recommendation — sounds intimidating. It's a big task that will require commitment and planning, but it can be done. Polk County CERT has a "stocking schedule" available that would have you there in one year, putting away a little bit at a time.
"The cheapest way to make a food supply is make it yourself. If you don't know how to can, you should take a class," Townsend said. "It is so easy to put away food in our fertile little valley."
The recommended amount of water per person, per day is one gallon. That would be difficult to store for a long period of time, so you may have to get creative. If the electricity is out anyway, you could use the water in water heater. Filtration systems, from large containers to individual straws, are available at outdoor supply stores and could prove to be a better long-term option, Townsend said.
Bryan Jobe and Pat Pippin, of Fifty1Fifty3 Tactical in Monmouth, which carries an inventory of survival gear, said when people consider emergency supplies they need to think about the following: medications, water, food, something to light a fire, a small amount of extra gasoline, copies of important documents, cash, clothing, shelter from the elements, and a weather radio. Don't forget about storing food and supplies for you pets, too.
"People need to consider that their house may not be livable," Pippin said. "But don't overthink it. Keep it simple. Think about it as going camping outside. Put everything in a tote in the garage where you can grab it and go."
Pippen said consider stocking food that could be a source of comfort — not in the homemade mac 'n' cheese kind of way — but something familiar in a stressful situation. There is no harm in storing something you like to eat.
"You should stock things that you would normally eat, not just what is cheap," Jobe said. "It's (the disaster is) already going to be a shock to your system."
For example, Jobe, a coffee drinker, recommended putting some instant coffee in the supply.
The pair could list numerous items that would be useful in an emergency kit, but said people don't have to spend hundreds of dollars.
"You are never going to get everything you want," Jobe said. "Just try to get to a comfort level."
Pippin said organization of those resources is critical, as well.
"When the earthquake hits, that's not the time to go running through the house," he said, suggesting that families keep designated storage areas in their homes for emergency supplies.
Talking and planning with neighbors is always a good idea, Jobe said. Pippin added storing up extra to help others who are not as prepared is something to keep in mind, too.
"Hungry people do crazy things," he said.
It's a sobering thought, but certainly possible that people would panic if normal society — including basic services — is disrupted for an extended amount of time, Townsend added.
"Anyone who sees what happens in the aftermath of a major incident knows that looting and rioting happen," Townsend said. "That is going to happen and families should be prepared to defend themselves and what they have."
Learn more:
• Polk County CERT will be launching its fall training class on Oct. 3. The class focuses on preparing citizens to be ready for and assist during emergencies of all types. Anyone wishing to sign-up for the course should contact Kimber Townsend at: KTownsend@polkcountycert.org.
• For tips on creating emergency plans for all types of disasters, go to "Be Ready Dallas" on Facebook.
• Polk County's Emergency Management page has several preparedness handouts to help get you started. They can be found at www.co.polk.or.us/sheriff/em/emergency-management.
• American Red Cross: www.redcross.org/prepare/location/home-family.
• www.ready.gov.
What should be in your emergency kit?
• Food: Ready-to-eat canned meats, fruits, vegetables and a can opener; protein or fruit bars; dry cereal or granola; peanut butter, dried fruit, nuts; crackers, canned juices, non-perishable pasteurized milk; high energy foods; vitamins, food for infants; comfort/stress foods and pet food.
• Following a disaster, there may be power outages that could last for several days. Stock canned foods, dry mixes and other staples that do not require refrigeration, cooking, water or special preparation. Be sure to include a manual can opener and eating utensils.
• Water: You should store at least one gallon of water per person for three days. A normally active person needs about three quarters of a gallon of fluid daily, from water and other beverages. However, individual needs vary, depending on age, health, physical condition, activity, diet and climate.
• Supplies: Battery-powered or hand crank radio and NOAA weather radio and extra batteries for both; flashlight with extra batteries; first aid kit; whistle to signal for help; dust mask to filter contaminated air; plastic sheeting and duct tape to shelter in place; moist towelettes, garbage bags and plastic ties for personal sanitation; wrench or pliers to turn off utilities; manual can opener for food; local maps; cell phone with chargers, inverter or solar charger.
• Personal: Medications, toothpaste, toothbrush, toilet paper and other personal needs should not be overlooked. Also, consider a deck of cards, well-loved book or some other kind of small, no-electricity-needed form of entertainment.
Source: www.ready.gov/kit.