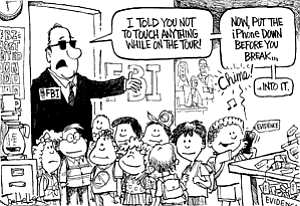 Dallas'streets are in need of fixing
Anyone taking a hard look at Dallas' streets will find that they are deteriorating.
We all have a stake in keeping our infrastructure in good working order. Business depends on streets to deliver and receive goods as well as provide access. Whether we drive a vehicle, take a bus, ride bikes, or walk, our streets need to be safe and well maintained.
To save current and future taxpayers from more expense, we must act now to contain and reverse the ballooning street maintenance costs. Help stop more streets falling into poor condition. Vote yes on the street bond.
Willaim Harrod
Dallas
Street repairs in Dallas necessary
Since 1998, our house has needed repainting outside and inside, three water leaks repaired, annual gutter cleaning and a roof repair — typical repairs. My car needs repairs, too: lube and filter every 6,000 miles, replacing engine and air filters, transmission and radiator fluids, and timing belt every 80,000 miles. Everything deteriorates over time and needs to be repaired or replaced. Drive around Dallas. There are many streets that need extensive repair or reconstruction. Your street will need small to major repair in a few years.
Vote yes on the May streets bond issue. Let's fix our streets.
Linda Christensen
Dallas
Fix streets now or pay more later
Our streets are badly in need of repair. The longer we wait to make these necessary repairs, the more it will cost us — in fact, the cost can increase up to five-fold. So what would cost us $100 now will increase to $500 if we wait.
That is just one reason why a group of Dallas residents, after studying the issue and possible alternatives, recommended that the most serious street repairs be addressed through the approval of a street repair bond. Please join me in voting yes on the street bond — it just makes good (dollars) and sense.
Kelly Gabliks
Dallas
Re-elect Commish Jennifer Wheeler
My name is Bill J. Kluting, longtime Polk County citizen. I have been involved for decades in Oregon politics and especially rural counties. We need more commissioners like Jennifer Wheeler.
She has, along with the other two commissioners, worked tirelessly to move Polk County through hard times forward for the benefit of all people living in Polk County, including the newborn, K-12 school kids, young adults, working families and seniors.
Polk County, like almost all rural counties, face many problems ahead. This is why I'm voting for Jennifer, as we need the experience to continue to move Polk County forward.
Bill J. Kluting
Monmouth