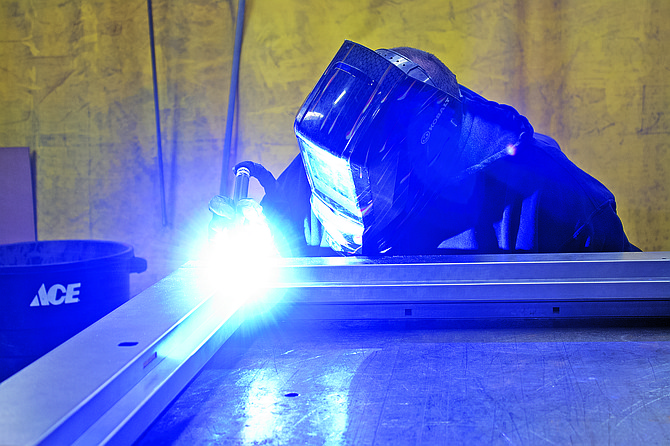 DALLAS — Like the rest of us, Ray Tate is waiting for the end of the rain.
The founder and CEO of American Gas & Technology, the company converting the former Tyco building off Monmouth Cutoff Road in Dallas into its new production facility, said the frequent showers — or downpours — has the remodel in a holding pattern.
At issue is the work remaining on the 127,000-square-foot building's roof. Tate said about 40 structures need to be removed, leaving holes that rain could pour through.
"We can't do a lot of that until the weather improves," Tate said, noting he's encouraged by last week when the valley saw its first continuous days of sunshine this year.
He hopes having to dodge rain like a baseball team in March won't last much longer, and it certainly hasn't diminished the company's plans in Dallas.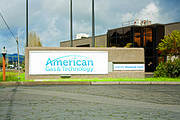 AG&T's rain delay is not unlike what Dallas and the wider community endured during the recession and recovery — and like the weather reports, indicators suggest sunnier times may be on the way.
The arrival of the company, which specializes in the development of inexpensive liquefied natural gas fueling stations, and growth in existing businesses has played a part in those more hopeful expectations.
AG&T picked Dallas after looking at several other locations across the country, including Tennessee, Missouri, Oklahoma and California, Washington and other communities in Oregon.
AG&T leaders found what they needed in Dallas.
"I just came up here and the more we looked, the better it got," Tate said.
Dallas was more than willing to welcome the business into the long-vacant facility that stood as a symbol of lost jobs in the community.
"I think just the fact that something positive is happening there and that you've got ownership that is optimistic and wanting to locate here and believes that this is the place for their company, is pretty great," said Jason Locke, Dallas' economic development director. "Success builds on success."
AG&T believes it has developed technology that will lead to plenty of success.
Tate said investors in the technology will receive a healthy return on their investment, estimating a 13 times their initial contribution in five years. With government subsidies given to companies producing alternative fuels, that figure grows to 18 times.
"It's not bad at all," Tate said.
He added that AG&T's technology will provide natural gas fuel at a rate that is comparable with the current gasoline prices. Tate said low prices have chased other alternative sources out of the market, but natural gas is in a unique position.
"The U.S. has a 100-year supply of natural gas and the technology is available to use it inexpensively," he said.
Tate said the business will gradually build to full production — an estimated 900 jobs — within two and a half years.
In the short term, AG&T is on track to finish retooling the site in about four months and then will finalize its production layout.
"There's a lot to do there. We will have four or five different crews working for the next four or five months," Tate said.
AG&T's plan isn't the only positive sign on the jobs and business expansion front.
Just down the road on Monmouth Cutoff, a homegrown business has just completed an expansion.
MAK Metals/MAK Grills added 22,000 square feet of production space that will allow the company to increase output and hire more workers immediately, said owner Bob Tucker.
MAK Metals is a sheet metal manufacturer, and MAK Grills produces high-end grills and smokers. Both businesses will work out of the addition which is connected to the original production facility built in 2008.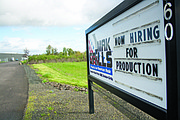 MAK Grills just launched two new lines of grills, and the company simply outgrew its space. Tucker said the business began using the new facility last month and is still settling in.
"We can double our production," Tucker said. "We can do things a little bit ahead of schedule."
Tucker said when eyeing expansion, the company had no question about whether it wanted to stay in Dallas. He added that the company owns the property out to Monmouth Cutoff and the empty field next door, so it will be able to expand again.
That will happen, Tucker said, and the business has no plans of moving in spite of the overtures of cities in other states. That began happening when the state changed its sick leave law last year and continued with the passage of new minimum wage legislation this year.
"This is our home," he said. "This is where we built our business."
Tucker said his business will respond to the ensuing cost increases by automating more and paying employees more.
"We will plan ahead and be proactive and find ways to make the company profitable," Tucker explained. "That is what we have done all along."