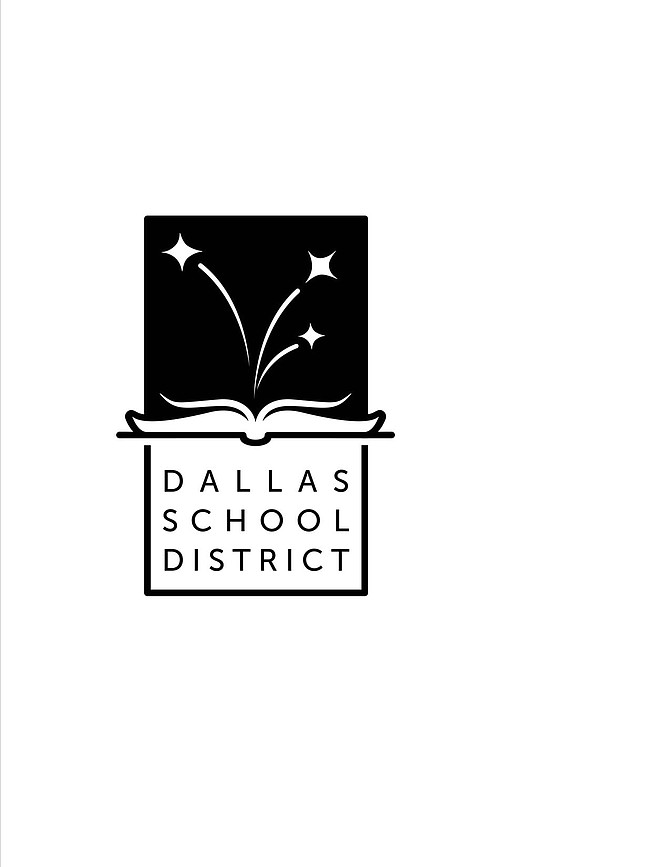 DALLAS — It's a "perfect storm" of circumstances that has Dallas School District ending its budget year with $1 million less than it had anticipated.
With increases in Oregon Public Employees Retirement System looming, the loss couldn't have come at a worse time.
School funding from the state is based on enrollment. Districts are paid about $7,000 per student, more for those who are English language learners, in a teen parenting program, in special education, and considered in poverty. Districts send the state enrollment projections to base funding amounts on and later update the actual enrollment data.
The state uses the actual enrollment data to make adjustments, giving districts more money if actual student counts are higher than projected or less if it is lower.
For Dallas, the primary issue is an unanticipated decline in enrollment. The district made predictions for the current year in December of 2014.
"They were higher than they should have been," said Tami Montague, the district's business manager. "When kids started showing up in September, there just weren't as many as we had anticipated."
She said the district was expecting an increase based on development activity, but there was no corresponding jump in the number of children enrolling. The difference from December 2014, when projections were made, to December 2015, when actual data was reported, equaled 134 fewer students.
That pattern will continue, based on the district's calculations, Montague said. In 2016-17, the expected loss is 138 students — 85 of those are due to law changes for the district's fifth-year program. That is a one-time loss. But in 2017-18, the slide continues, with 63 fewer students expected.
"If you look at the numbers in each of the classes, even the ones we have attending through our charter schools, the class sizes are just going down," Montague said. "The numbers that we have coming in are not as big as the numbers that we have leaving."
That trend isn't the only factor in the $1 million loss.
For a variety of reasons, districts typically lose students between December and the end of the school year. In a normal year Dallas loses about 12 students.
In 2014-15, it lost 58. The majority of them were students in the fifth-year program, Extended Campus, who took an extra term to finish their degree. So in December they were counted as students for funding purposes, but by June they were gone. That kind of decrease will never happen again as students are no longer permitted to participate in a fifth-year program for more than a year, Montague said.
That matters because the state assumes districts will lose students during that time period and builds it into its funding formula, Montague said. To prevent huge swings, it takes the average of the previous two years.
For Dallas, however, that formula means it will take another hit equivalent to 40 students, she said. Dallas' actual losses in the 2015-16 school year aren't likely to be that high, so the state will "pay back" the district, but not until the next fiscal year.
Anomalies like this year can't be accounted for, Montague said.
"It is written into the law that they take the December to June (ratio). That is the way the formula is applied," she said. "That is how it is. I had that conversation."
Another factor is contributing to the loss. The state is changing the way it calculates student poverty rates, using a yearly update instead of the U.S. Census figured every 10 years.
With the change, there are fewer students in poverty in Dallas, meaning a loss of $114,000.
With all those factors added up, the district is losing the funding equivalent of 196 students, but with a new charter school opening this year in the district, the net loss is 87, Montague said. That equals $604,334. The state also is reconciling the 2014-15 school year, comparing projections to actual enrollment, which has the district losing another $406,242.
Montague said the district will finish the year with an ending fund balance of about $1 million, but it had hoped to have more to save for PERS changes. The PERS board will be reporting the new rates this summer which go into effect in July 2017.
"We get this year to plan for it, which we were trying to do," Montague said. "We really had a great plan to get that ending fund balance up so we could weather that."
Montague said with declining enrollment, it's natural that the district is losing money, but in a biennium that added $600 million to the state school fund, the losses are hard to swallow.
"I find myself feeling really frustrated this year because school funding was good," Montague said. "We were anticipating a biennium of pretty solid ground to stand on. I think that many districts are feeling that is not the case and feeling frustrated with that."
Dallas School District Budget Committee will meet on Monday at 6 p.m. at the district office to discuss the 2016-17 budget.