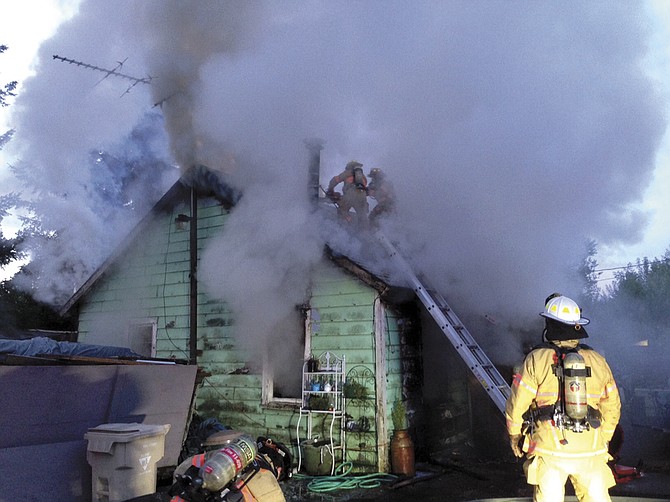 DALLAS — At 5:27 a.m. Thursday, Dallas Fire and EMS responded to the 1900 block of Southwest Fairview Avenue on a reported house fire.
Dallas Police also responded. Senior Officer Colby Hamilton and Officer David King arrived before the fire department and tried to locate a person dispatch had lost connection with.
King went through a back door of the burning house and found an unresponsive woman on the floor. He began pulling her out, and she regained consciousness. They were able to get out and she survived.
The woman was transported by Dallas Fire & EMS to Salem Hospital, where she was treated and released with non-life threatening injuries.
About 20 firefighters were on scene for about an hour working to extinguish the fire.
The residence and contents appear to be a total loss due to fire and smoke damage, said April Welsh, spokeswoman for Dallas Fire & EMS.
Dallas Fire was assisted by Southwest Polk Rural Fire District, Falls City Fire, Polk County Fire District No. 1 and the Oregon State Fire Marshal's Office.
No firefighters were injured. The cause of the fire is under investigation.