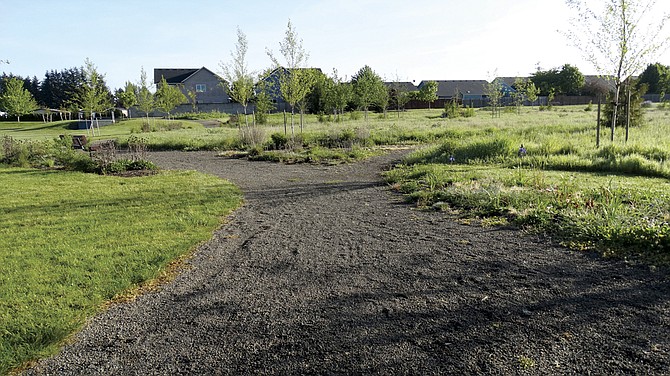 MONMOUTH — The city of Monmouth has become designated as a Healthy Eating, Active Living city.
Independence and Dallas are already HEAL cities.
Phyllis Bolman, Monmouth city recorder, said she attended a Willamette Valley HEAL cities forum in November and thought it would be a perfect fit for Monmouth.
"This means that Monmouth makes a commitment to provide healthy choices and more active living choices for people," Bolman said.
The city qualified for the program because it has pedestrian and bicycling improvements in its transportation system plan, Bolman said.
"We have our walking trail at Madrona Park, and we have agreements with Central Youth Sports to provide fields for them over by the public works building," she said.
Being an official HEAL city means Monmouth will be able to apply for grants to improve its walking and biking trails, Bolman said.
"The city's role in building healthy cities is to encourage staff and residents to eat healthier and give them choices for that," she said.
That doesn't necessarily mean the city will recruit healthy restaurants, but it does mean Monmouth leaders will support new or existing farmers markets, Bolman said as an example.
Councilor Marshall Guthrie said there is no downside to being a part of the program, adding that it will open the door to personal, financial and intellectual support in adopting initiatives to improve the quality of life for Monmouth citizens.
The program is funded by Keizer Permenante and implemented through the Oregon Public Health Institute.
For more information: ci.monmouth.or.us.