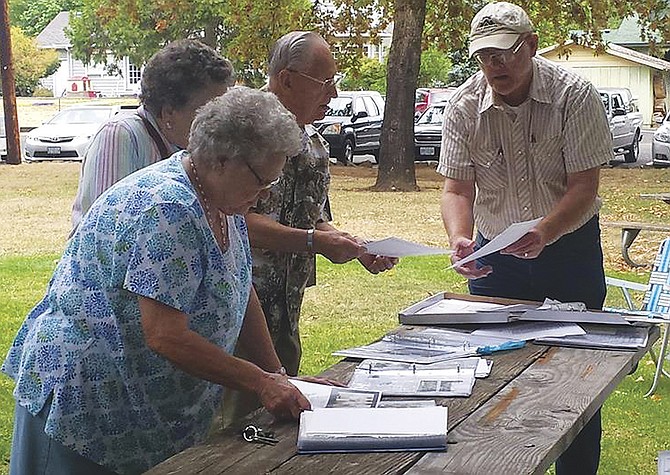 DALLAS — Organizers of the Old Timers Reunion Picnic want people to now the event isn't just for "old timers" anymore.
Anyone with a connection Dallas is welcome to attend the annual event, regardless of age, said Bonnie Dreier, of event co-host Dallas Area Visitors Center.
Not just for old timers
What: Dallas Old Timers Reunion Picnic.
When: Sunday 10 a.m. to 3 p.m.
Where: Dallas City Park in the gazebo area.
Admission: Free, including lunch.
For more information: https://www.faceb....
The tradition started in 1962 as an opportunity for Dallas residents or former residents to share memories, photos and other memorabilia of the town's past.
The 2016 reunion will take place at the Dallas City Park Gazebo on Sunday starting at 10 a.m. The picnic is free and includes a spaghetti lunch and live music, plus a special guest who knows a little something about the history of Dallas.
"Our goal is to transform it into a community picnic," Dreier said. "A fun way to wrap up the summer events."
Only about 35 people attended last year, but DAVC, with co-host Dallas Retirement Village, add new elements every year in hopes of rebuilding attendance to the former peak of 300.
Sunday, attendees can play old-fashioned board games, and special guest Dallas Historian Sue Hunter-Rohde, the author of "Images of America: Dallas," will be on hand to sign and sell her book.
Cash & Company will provide live entertainment from 11 a.m. to 1 p.m., and Old Time Fiddlers will play from 1 to 3 p.m.
Dreier said the old reunion banner will be retired and replaced with a new one in 2017. That, too, will become another piece of history highlighted at the gathering.
"We are inviting everyone that is in attendance to sign it for historical value," she said. "This canvas banner is approximately 50 years old."