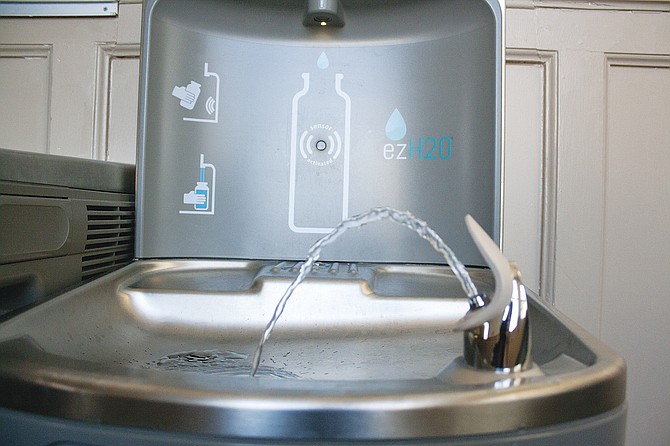 DALLAS — Testing for lead in Dallas schools this fall will cost $30,000, and that doesn't include the cost of repairs that may be required.
"Until we get those results back we won't be able to know mitigation costs, if there are any," said Kevin Montague, the district's facilities manager.
Montague said the district will test 600 water fixtures for lead once school resumes in September.
All districts may be under a tight timeline to get testing completed. The Oregon Department of Education is mulling a requirement to have testing finished by Oct. 1.
The state also may require districts to compile plans to mitigate lead in the water, radon levels, indoor air quality and lead paint by Jan. 1, 2017. If that requirement is adopted, an example plan for districts to replicate will be available Oct. 1, the same day water tests are due.
"It seems to me a little bit like (putting) the cart before the horse when the state model plan comes out the same day that as the testing has to be done and district plans aren't due for another three months," Montague said. "Don't know how you can test without plans in place."
At this point, Dallas will proceed testing in September under "normal use conditions" as outlined in Environmental Protection Agency protocol.
Muddying the lead testing waters further, in June, Multnomah County Public Health released a report stating of all children with elevated lead levels tested through its office between 2013 and 2016, none of the sources were lead in drinking water.
Work also has begun this summer on the recommendations of the Superintendent's Facilities Committee. The group studied restrooms and locker rooms in the district to determine what changed needed to ensure privacy for all district students.
"We're currently awaiting pricing for restroom upgrades," Montague said in his facilities update to the Dallas School Board on Aug. 8.
He said custom-sized full-height, gap-free partitions will be installed in restrooms and retrofits will be made to single-stall restrooms to replace signs and install door handles meeting current fire codes.
"In addition to that, we have also began working with an architect to review our best options and best practices for privacy in the multi-stall facilities," Montague said.
He said it's too early to tell how much the work will cost. Some remodeling in restrooms was already planned, with a cost estimate of about $200,000. The committee recommended additional upgrades, previously estimated at $300,000, but that figure may have changed.
"I wish it were as simple as just costing out replacement of stalls, but there's a lot of bigger issues involved with layout, space and other things (hardware, non-standard sizing, structural retrofits) to accurately put a cost estimate to it just yet," Montague said.