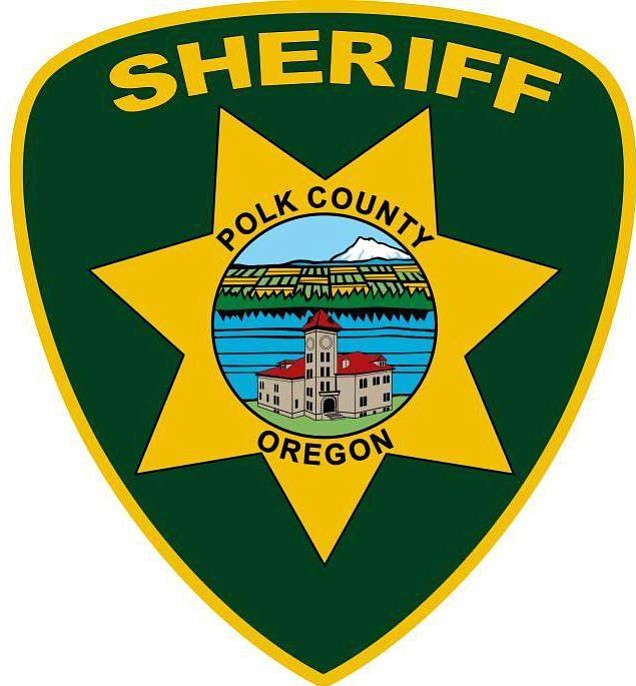 DALLAS — A Polk County deputy involved in a fatal shooting in early July will not face charges after a grand jury has unanimously deemed his actions as justified.
Deputy Casey Gibson shot and killed Joshua Anthony Bolster during a traffic stop and confrontation on Highway 22 on July 5
Bolster, 29, repeatedly threatened officers on scene and refused to follow commands to get out of his car, said Polk County District Attorney Aaron Felton on Wednesday (Aug. 24).
He said because of Bolster's refusal to follow commands and his movements in the vehicle, deputies on scene didn't feel it was safe to approach the car.
"He said he would not be taken to jail and that they would have to shoot him," Felton said.
He said because of Bolster's "threatening mannerisms" deputies couldn't determine if he had weapons with him. Bolster was obstructed from view of the deputies.
"The legal standard is whether Gibson reasonably believed that he (Bolster) did (have a weapon) and if the threat of deadly physical force was imminent based on Bolster's actions," Felton said. "That was the standard the grand jury looked at."
The grand jury reviewed evidence in the case for eight hours on Aug. 24 before reaching its conclusion. Testimony from four deputies involved and officers from Salem and Monmouth police departments, Oregon State Police, the Oregon State Medical Examiner's Office and five citizen witnesses were heard by the grand jury.
According to information provided by the district attorney's office, at 9:18 p.m., Monmouth police officers responded to a report that Bolster had threatened a man with a four- to five-inch folding knife. Bolster left the apartment complex, where the incident took place, located at 302 Monmouth Ave. South before officers arrived.
At 9:21 p.m., Monmouth officers issued an "attempt to locate" Bolster based on the description of his vehicle, a blue 1990s Honda Accord. Because of the earlier incident, Monmouth PD had probable cause to arrest Bolster on unlawful use of a weapon, menacing and trespassing.
Polk County deputies Casey Gibson and Kelly Lorence found Bolster's car heading east on Highway 22 near milepost 23 and decided to conduct a "high risk" traffic stop.
Polk County Sheriff Mark Garton said officers decide to use high risk traffic stops when they have reason to believe that the subject might pose a threat to officers or when a crime is in progress.
"Based on information that Bolster may have had a weapon in the vehicle and had threatened other persons, Gibson and Lorence elected to perform a "high risk" traffic stop in the interest of office safety in apprehending Bolster and preventing further flight," the DA's account read.
Bolster pulled over without incident and the deputies took cover behind the doors of their and drew their firearms and began giving commands for Bolster to get out of the vehicle. According to witnesses, they gave several commands.
During the exchange, two more Polk County deputies arrived on the scene, Michael Smith and Michael Lauderback. They also drew their firearms and began giving commands for Bolster to get out of the car.
Bolster did not comply with the orders, telling the deputies he would not go to jail, according to witnesses. He told deputies he needed to find his phone and, after that, began "rummaging in the car's interior." The deputies warned him that was threatening behavior, according to the DA's description.
Bolster had been partially seated in the car and had full access to the contents of the vehicle, according the DA. He was obscured from the deputies' view throughout the incident, according to the DA's account.
"Again, deputies plead with him to stop this activity, because they cannot see what he is doing," the DA's description read. "Bolster continues to refuse to comply with the deputies' commands and is verbally combative."
Gibson then fires one shot from his service rifle, striking Bolster, but not immobilizing him. Deputies continue to ask him to leave the vehicle and that what he is doing is perceived as a threat. Gibson fires a second shot, hitting Bolster in the head, according to the investigation reports.
He was taken to Salem Hospital, and died of his wounds.
A forensic examination of the Bolster's vehicle found the knife used earlier in Monmouth in the front passenger seat.
Felton said a toxicology report revealed Bolster was not under the influence of intoxicants.
Garton said Polk County deputies go through training for high risk encounters on a quarterly basis. He said training is not in a classroom, but simulates real situations to the highest degree possible.
"It's as real as we can make it … so the deputies can feel what it is like in a real situation," he said.
Training topics include defensive tactics and "use of force" training.
Garton said Gibson must undergo an internal evaluation on the use of force in the incident before being able to return to work. The review will evaluate whether Gibson's use of force followed current law and department policy. He will remain on administrative leave throughout that process.
OSP investigated the incident and the Polk County DA's Office presented the evidence to the grand jury.