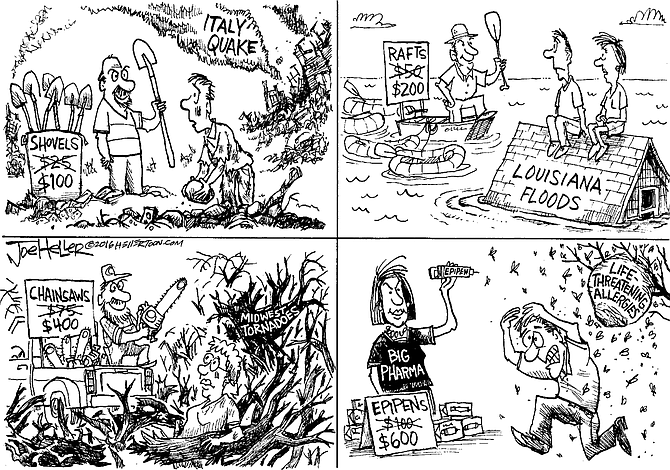 Starting Sept. 7, our next issue of the Itemizer-Observer, we will begin printing election-related letters. We know the election season has been going all year, but with the final applications for local offices turned in, and final decisions on who is going out for what bonds made, we declare this the official opening of our local election season.
We have already received endorsement letters and other election-related letters in our office, and we wanted to take a moment to remind our readers about our letters to the editor policy on election letters.
Letter writers are allowed one election-related letter per election season. All election letters are limited to 100 words or less.
For the sake of open discussion, we define "election letter" strictly. A letter making general observations about the nation would not be labeled as an election letter.
Any mention of the election, candidates, measures or bonds will be considered an election letter.
Election letters are not accepted from anyone living outside of Polk County, so please, be specific about where you live. As always, addresses and phone numbers are required when submitting letters to the editor, as is the name of the letter writer. If you live in West Salem, please clarify that rather than saying you live in Salem.
We do not accept guest columns. All opinions submitted must fall into the guidelines outlined in the letters policy.
We maintain our policy to allow as many people a voice on our opinion page as possible.
As writers, we understand how difficult it can be to narrow down your thoughts into the allowed word count — in fact, we've seen many of you are talented writers, and have had trouble narrowing down your word counts on occasion, too.
But we feel that the long-standing policies of the Itemizer benefit everyone in the long run. We want to help the conversation, and we're proud to be partners in this community.
We look forward to as clean an election as possible — at least locally.
For more information or if you have any questions: Emily Mentzer, 503-623-2373 ext. 117 or ementzer
@polkio.com.