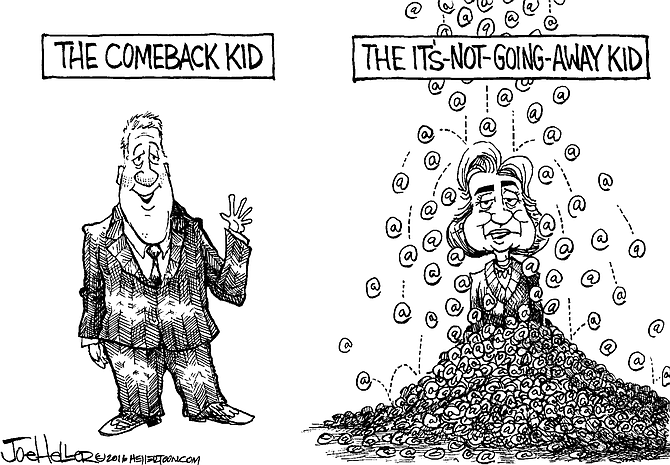 Indy Landing noise will hinder building
The Independence Landing redevelopment site has a noise pollution problem from unmuffled motor boats on the Willamette River.
No, this is not your grandpa's fishing boat or even modern manufactured ski boats.
Think a dragster motor on the back of a racing boat, and they are just as loud at 120+ decibels.
What tourist would stay at a hotel, feet from the equivalent of a drag strip?
What homebuyer would purchase a condo in a location where their children are subject to permanent hearing loss when they go outside to play?
What developer would invest in such a risky site?
The Polk County Marine Patrol has admirably tried to control the worst offenders, but current law ties their hands.
The laws to control noise from these craft are old and inadequate.
For example, in the narrow case when violators are cited, only Oregon boaters can be penalized by the courts and the Oregon State Marine Board.
For out-of-state boaters, there are neither consequences nor penalties.
In a spring 2016 survey of unmuffled boats on the Willamette River at Independence, one of every three unmuffled boats were registered in California.
The solutions are too complex for this short note, but require legislative action to solve the many inadequacies of the unmuffled boating laws in Oregon.
Unless and until the noise pollution problem from unmuffled boats on the Willamette River is solved, development partners for Independence Landing may be hard to find.
Mike Lippsmeyer
Independence
What is that awful smell in Rickreall
Why does our small town of Rickreall smell like rotten, dying, fermented stench?
I know the dairy smells, but this is different and the smell doesn't go away.
It makes me wonder if the air is even safe to breath. This has been happening the past few years, and each year it seems to last longer.
Please bring this to attention and get whatever is causing it to stop.
My family can't even enjoy summer outdoor activities because the smell keeps us indoors.
If it were only a couple days, it wouldn't be so bad, but it's weeks.
Why doesn't someone do something to stop the smell? It has to be a violation to our environment.
Sherry Garcia
Rickreall
What is the holdup with senior center
I am writing in regards to a letter a couple of weeks ago by June Krause about the hold up of our senior center.
Many people have voiced the same opinion as to why the hold up.
I feel that the citizens of Dallas that have lived and worked here, and raised their children here, and now retired here are being set aside and being ignored when it comes to getting a decent senior center for them to use and have functions in.
It really is a shame that it has taken so long to move things along.
Dallas has so many seniors that live here and more all the time. Just look at the growth of new apartments at the village.
Other towns close by have such nice places for the seniors to gather and hold their functions.
So what is the problem with Dallas? Why the long hold up? Our seniors are as important as anyone else and deserve to have a nice meeting place like other towns.
They have worked long and hard for it.
So come on, the people holding this up should stop and think that they, someday, will be senior citizens and would like a new place with a decent location to go to and visit, play cards and have functions.
I have been hearing for two or three years about the plans for a new senior center, so what is the hold up?
Someone is not doing their part to make this happen and I say shame on whoever is responsible for treating this with such little importance.
We would like to see some action on this and get it done.
Carol Chaney
Dallas
Dallas Rotary Club thanks community
Members of the Dallas Rotary Club would like to thank the community of Dallas and Polk County who supported our recent Breakfast in the Park and Tom Newton Memorial Car Show. Because of your support, the club will be able to continue its tradition of serving Dallas.
Money raised by these club events is used to sponsor various Dallas activities such as putting interpretive signs on the Rickreall Creek Trail and building Rotary Park, the Rotary Stage and tennis courts at Roger Jordan Community Park. We also provide scholarships to students at Dallas High School and Morrison Campus and to participants in the Rotary Youth Exchange Program.
On July 31, Dallas Rotarians served more than 1,400 meals at the breakfast and had 172 car show entrants. We presented 50 beautiful fused glass trophies to car show winners. This was made possible through the efforts of club members and more than 50 local businesses and individual sponsors. The trophies were custom made by Lynda Barrett Art Glass. Roger Pope provided poster design and car show photography services. Focal Point Photography printed car show winner photos for us.
Thank you to all who helped with Summerfest activities, the Rotary Breakfast in the Park and the Tom Newton Memorial Car Show. Most of all, thanks to the members of our community who attended these events and support Rotary Club services in Dallas.
Russ Dimberg,
Dallas Rotary President
Dallas
More like this story