DALLAS — The Dallas City Council extended City Manager Ron Foggin's contract another year and granted him a 2 percent merit raise following his annual evaluation Monday night.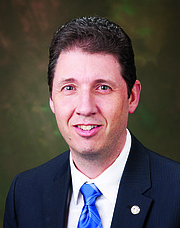 Councilors approved the contract extension on a 7 to 1 vote, with Councilor Micky Garus voting "no."
The raise increases Foggin's monthly salary by $235.99 to $12,035.
There were no other changes made to Foggin's contract.
Foggin's performance and contract was discussed during an hour and a half executive session following the council's regular meeting. The vote to approve the amendment to the contract was taken in open session after the closed meeting.
Foggin was hired in January of 2013.