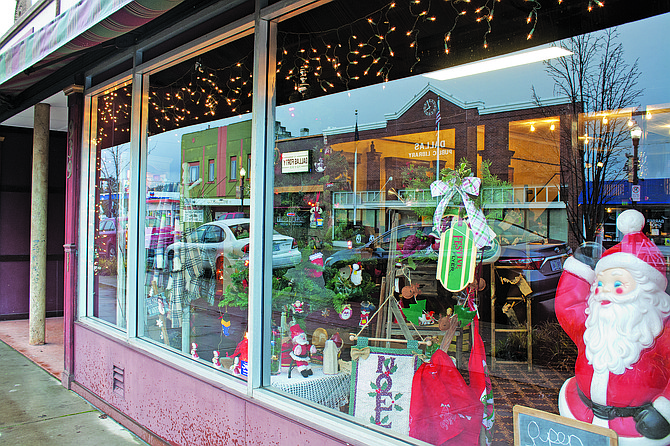 DALLAS — What was supposed to be a one weekend event selling Christmas décor and gift items at the Dallas Event Center has turned into a month-long venture for organizers Kim and Mark Brehm.
They coordinated a holiday bazaar-like event with 20 vendors last Friday and Saturday in Dallas.
Christmas shopping
What: Dallas Main Street Emporium
Where: 939 Main St., Dallas.
When: Open Tuesday and Saturday 10 a.m. to 5 p.m.; Thursday 2 to 7 p.m.; and Sunday noon to 4 p.m.
The two-day sale went so well, Kim and Mark, along with building owner Marlene Cox, decided to stay open the rest of the month. In addition to Kim, there are seven vendors on board through the end of December and room for more.
They've given the collaborative effort a name: Dallas Main Street Emporium.
All vendors are local and all items for sale are handmade or refurbished — like Kim's "distressed" furniture. Shoppers can find Christmas decorations, home décor, hats and furniture.
If this month goes well, they'll consider expanding to a year-round business, with space for more vendors and ideas for a coffee shop, consignment or boutique clothing store and craft classes.

Kim said they are looking for artisan vendors to add variety to what is being offered now.
"We are trying not to compete against each other," she said.
For now, the emporium will be open Tuesdays, Thursdays, Saturdays and Sundays.
Kim said there plenty of unique gift ideas at the emporium.
"We have nice items for $1," she said.